Video Collaboration Management
New Era supports the whole lifecycle of your collaboration 
We understand each video collaboration platform has different features to fit your organizations needs. The problem is it leaves IT professionals like yourself trying to manage multiple systems which don't talk to each other. Our team of AV experts found a way to manage all the leading VC platforms on one central pane of glass, standardizing the equipment and ultimately supporting your user experience.
Built for teams from 100 to 1,000+
Enhanced user experience
Unbeatable management and support
Integration of multi-vendor meeting technology-vendor agnostic
Access expert technicans when you need them
Increase IT efficiencies as well as minimize support and maintenance costs
Implement an easy-to-use collaboration service to improve user adoption
Increased meeting reliability with remote management and monitoring of your AV systems
Proactive management of your entire estate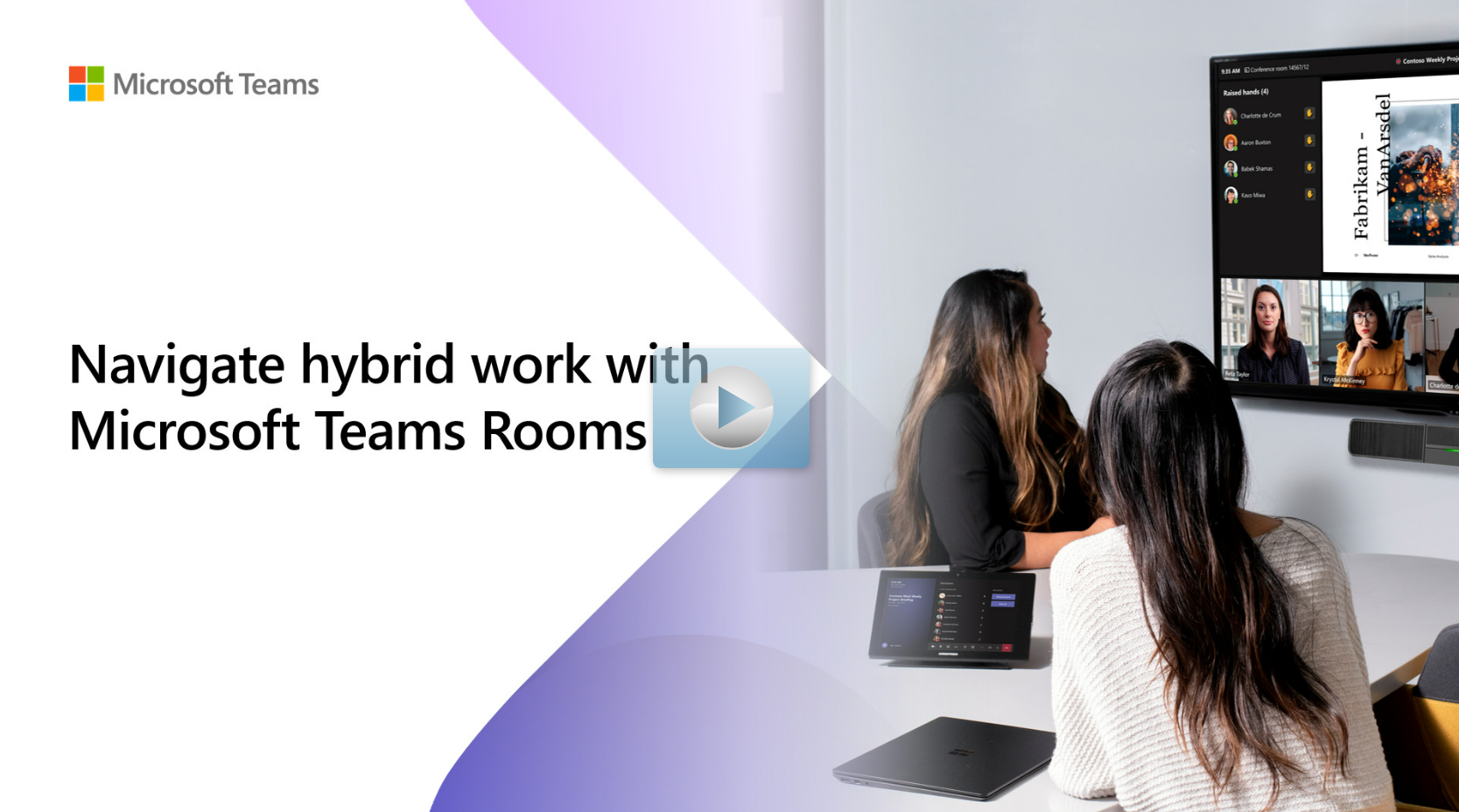 Experience a Microsoft Teams Rooms Interactive Demo
We understand you want to do your reseach before reaching out to us. Take a few minutes to explore a Microsoft Teams Rooms expereince for yourself.
Business challenges we help solve
Implementation of vendor agnostic solutions and services to support users from any location and any device.
Global strategy
Delivery of global collaboration services.
Strategy definition and implementation for unified global standards and the 'digital workplace'.
Increase business efficiencies
Increased reliability and  service standards with reduced operational costs.
Simplified self-service and reduced on-site IT support requirements.
Remote management
Management of multi-vendor collaboration technology plus lifecycle management and support of meeting space technology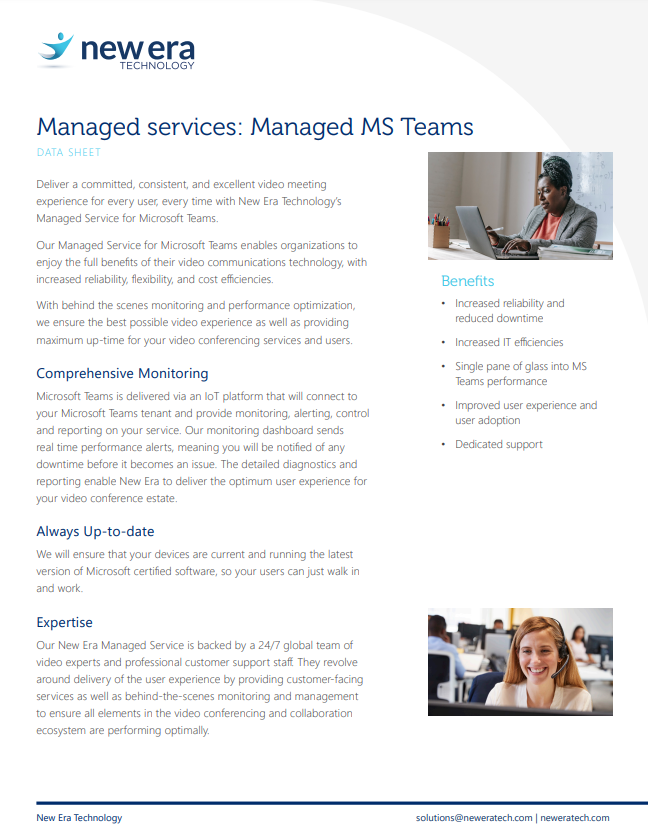 Managing Video Collaboration Doesn't Need to be Challenging
New Era's team can work alongside your IT staff to develop a Microsoft Teams Rooms strategy that takes your goals and objectives into consideration. Download our latest brochure to learn more.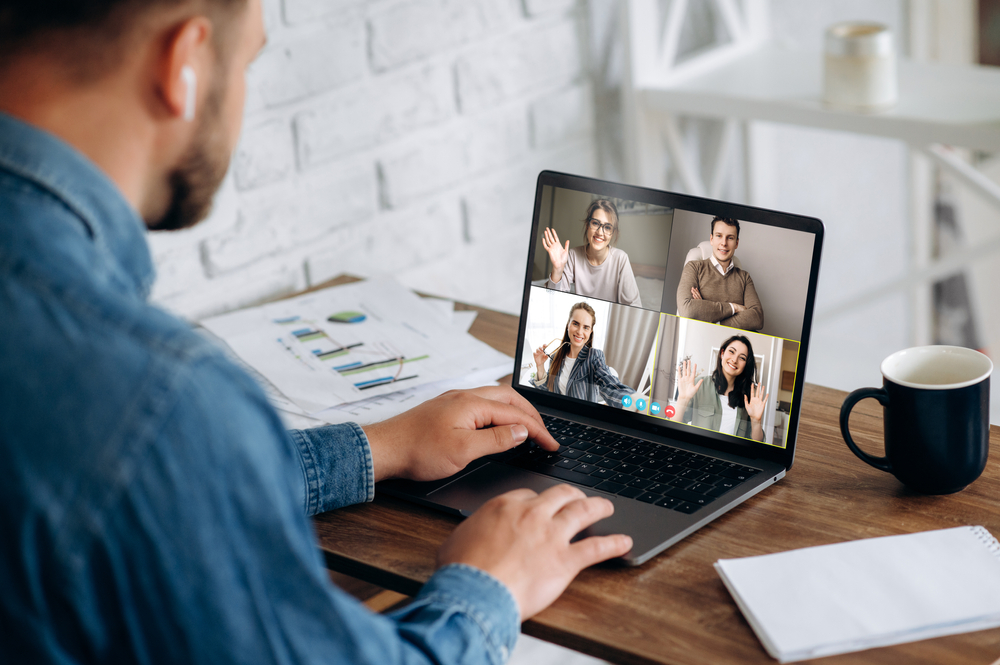 Virtual Reality is becoming part of the design process, education experience, and hiring events, conferences, and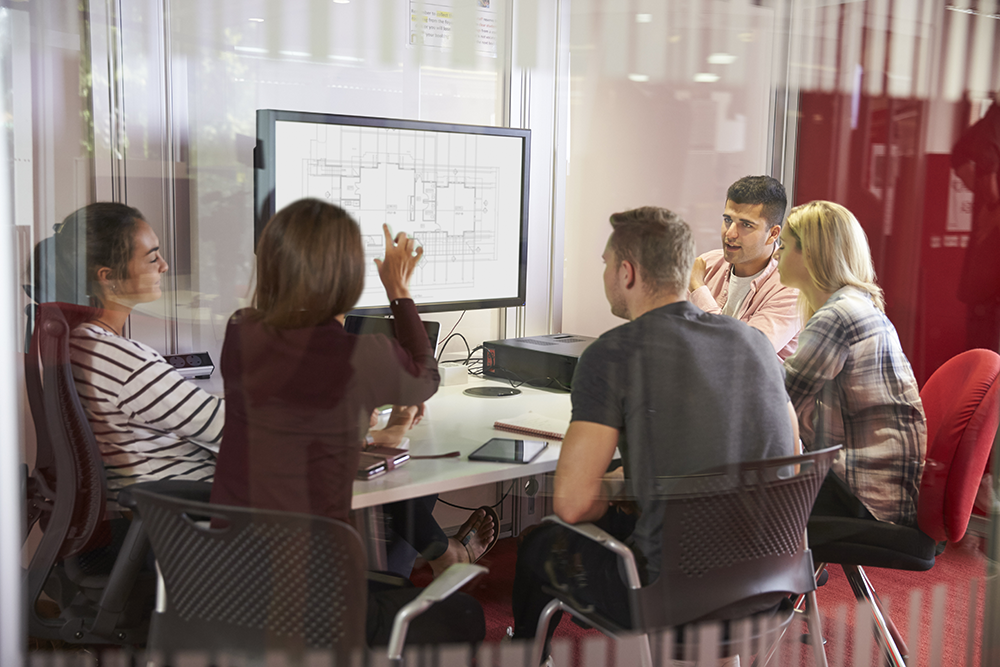 Audio Visual solutions are a critical part of the collaboration experience as we ensure we can see and hear the information…
We offer complete end-to-end management for your entire Microsoft Teams Video Collaboration Environment. Explore our suite of Microsoft Teams solutions.