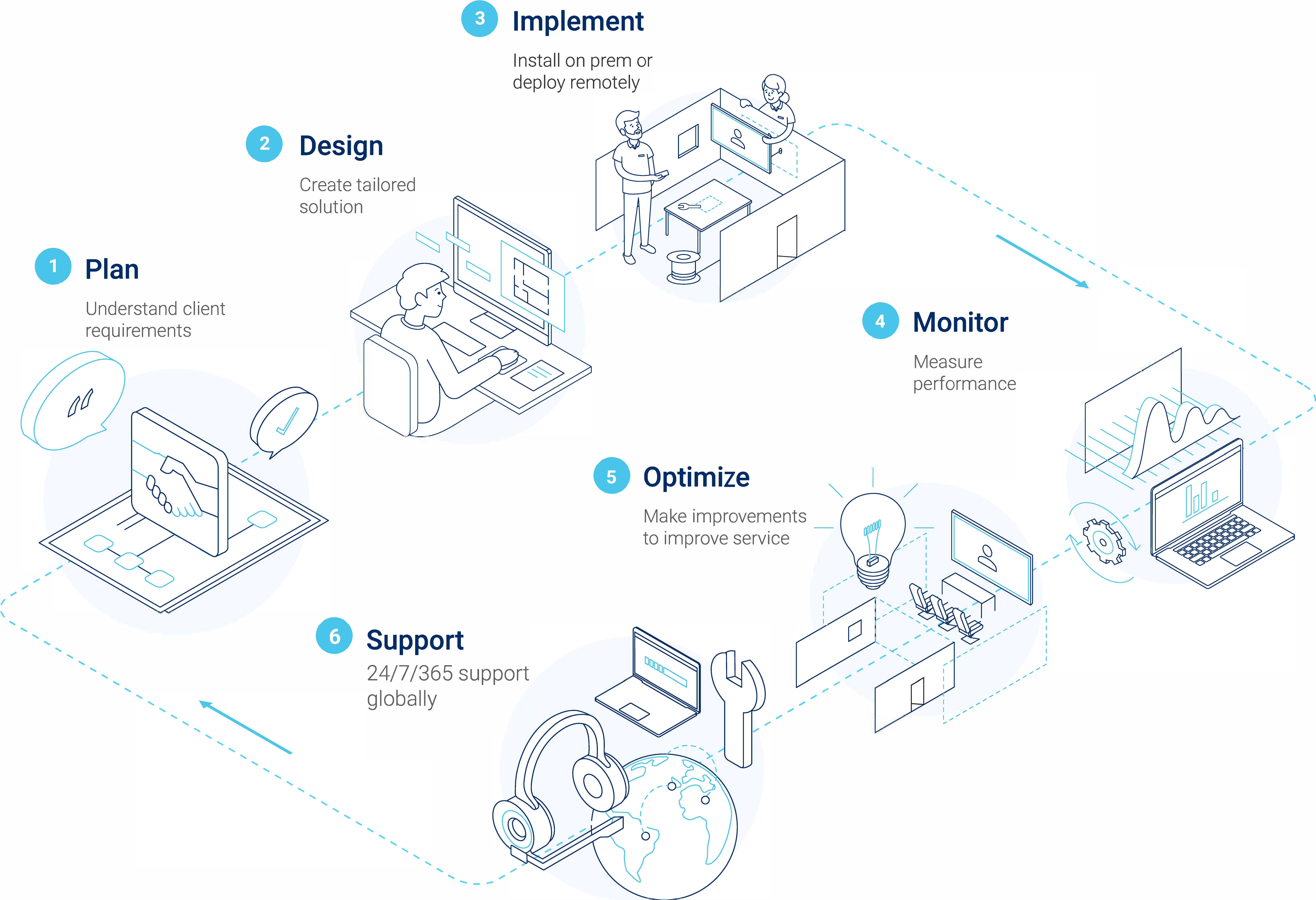 Modern Work Expert
New Era Technology supports the whole lifecycle of your accounts Teams Rooms collaboration.
We are a Microsoft Teams Rooms FastTrack Ready Partner, having the Solution Partner status for Modern Work Enterprise and SMB.
Over the past three decades, we have planned, designed, and implemented the most intricate multi-vendor systems and provided unbeatable end-to-end managed services to over 14,500 customers. This rich experience allows us to integrate and manage multiple vendors and collaboration technologies, and provide full lifecycle support for Microsoft Teams Rooms.
14,500+ Customers
1,000+ Microsoft Teams Rooms Deployed
Microsoft Teams Rooms FastTrack Partner
Solution Partner for Modern Work Enterprise
Have an account for meeting room modernization?
Provide the ultimate video collaboration experience to your accounts.
Connect with us to learn how we can create a seamless Teams Rooms interface even out of the most complex communication and collaboration set-up and provide end-to-end support with maximum uptime.
Work Across Rooms of Any Space and Type
Small to Medium Meeting Rooms
Get Started With our Co-sell Ready Offers
Unified Meetings with Teams Rooms Accelerator
Help your accounts envision the capabilities of Microsoft Teams Rooms and turbocharge their transformation by helping them understand how they can push through your legacy barriers and integrate any technology with Teams Rooms using our Interop service.
Teams Rooms Managed Service
Deliver comprehensive monitoring, reporting, and 24/7 support to each of your account's user, every time with New Era Technology's Managed Service for Microsoft Teams. We complement Microsoft's managed services with our global team of video experts and professional customer support staff.
What Makes New Era Technology Different?
We have a proven and trusted solution demonstrated through our large global install base and highly satisfied customers.
Experienced Team
Our depth of knowledge and experience in both AV and managed services allows us to provide the best collaboration experience in the market.
Global Support
We deliver the same methodology across all our global locations allowing us to support both regional and international projects.
Contact us Today for Microsoft Teams Rooms Support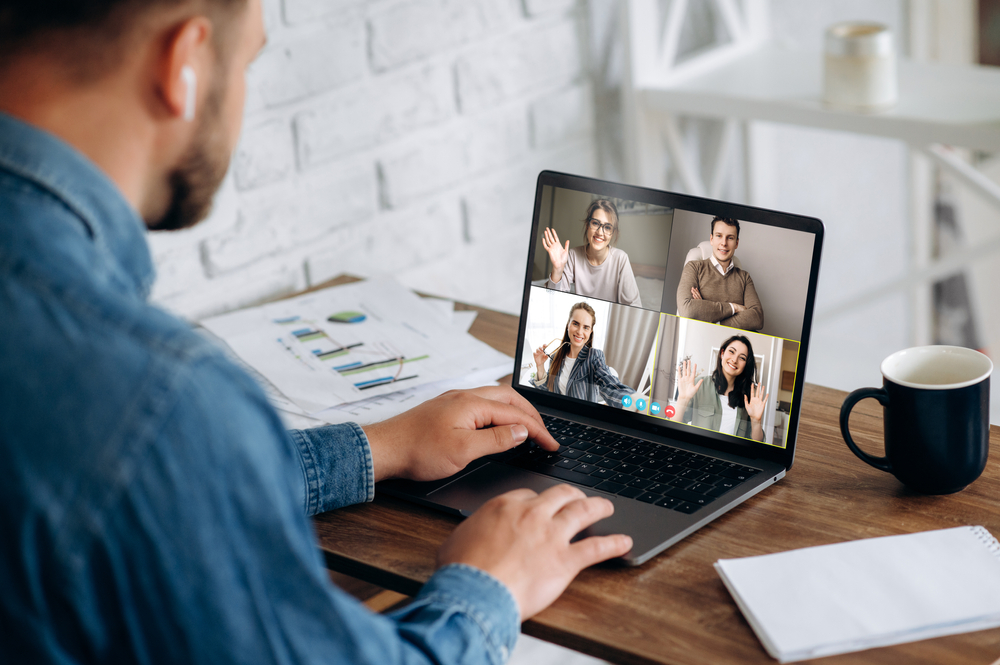 Virtual Reality is becoming part of the design process, education experience, and hiring events, conferences, and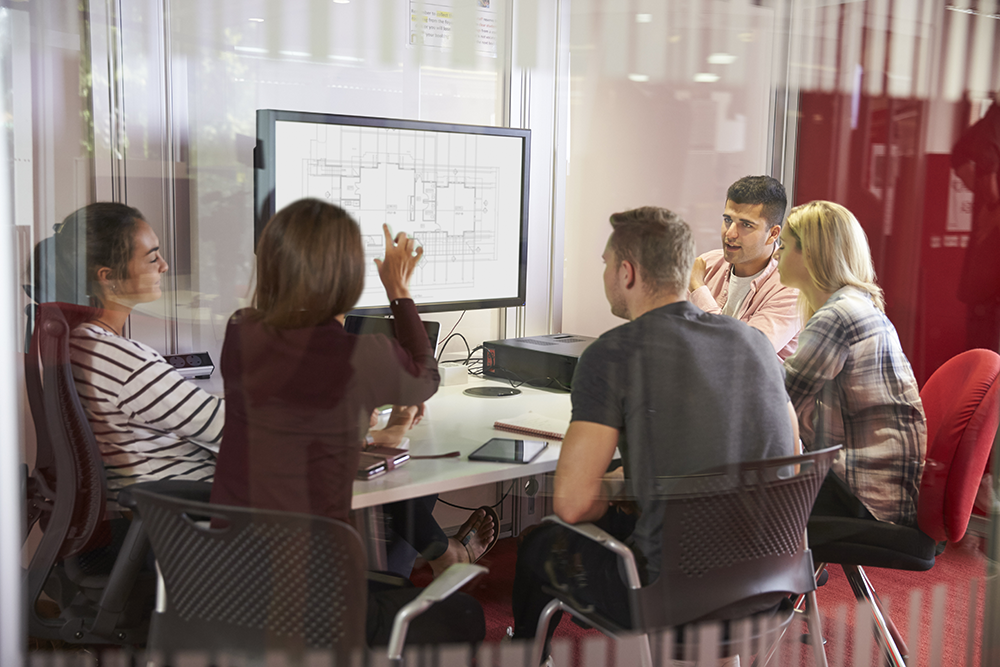 Audio Visual solutions are a critical part of the collaboration experience as we ensure we can see and hear the information…
We offer complete end-to-end management for your entire Microsoft Teams Video Collaboration Environment. Explore our suite of Microsoft Teams solutions.