New Era's SecureBlu portfolio of Security Services will cover all your security needs.
Security Consulting
Professional and consulting cybersecurity services designed to support a variety of client needs.
Secure Transformation
Accelerate the secure adoption of modern software, infrastructure, and platform technologies.
Managed Security Infrastructure
Infrastructure management services designed to support a range of security technologies and products. 
Managed Detection & Response (MDR)
Advanced monitoring and response service fully integrated with the client's environments – any type, any size, anywhere.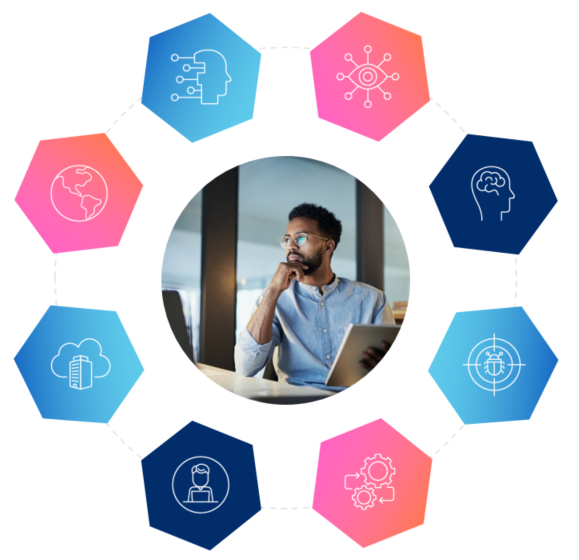 Increase your Security Resiliency
Work with a leading Security Provider to improve your security posture.
Global footprint with highly customizable local support models to meet the most diverse business needs
Ability to meet strict data residency and compliance requirements anywhere in the world
Staffed by a highly trained and dedicated team of security practitioners and subject matter experts
Schedule a Time With a Security Expert
Your time is valuable! Schedule a whiteboard session to collaborate, brainstorm and create a security roadmap personalized to your security needs.
New Era's Security Certifications
Don't just take our word for it. Below is a small sample of our security certifications.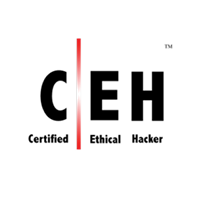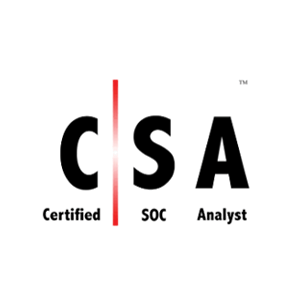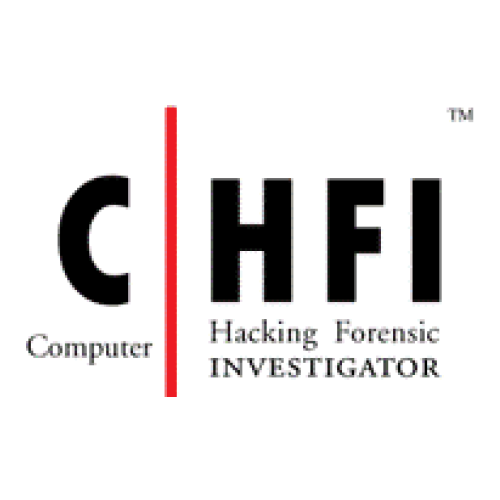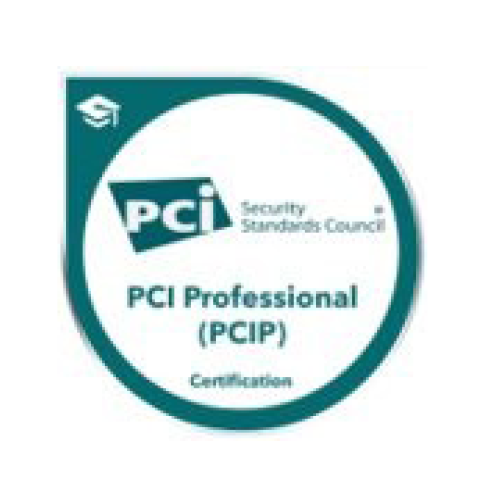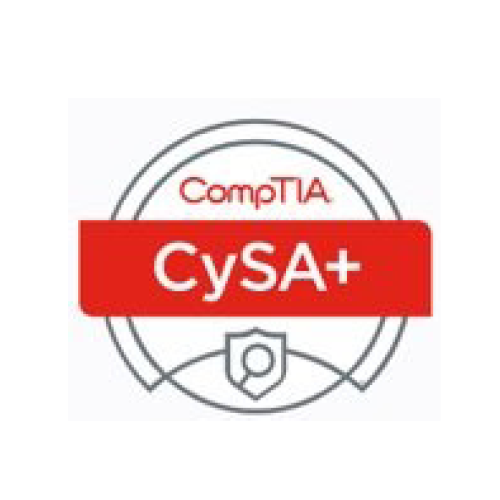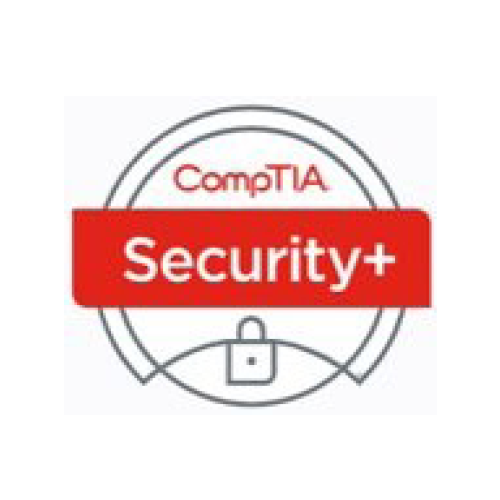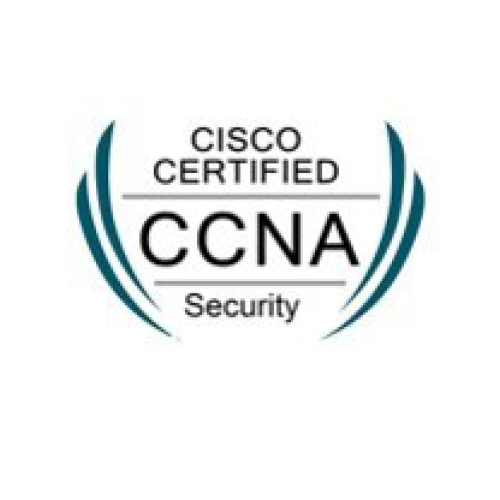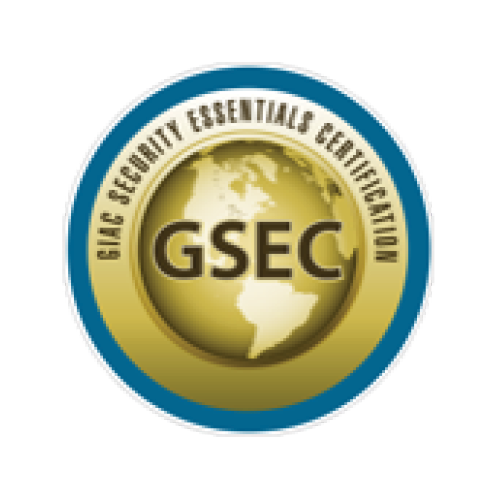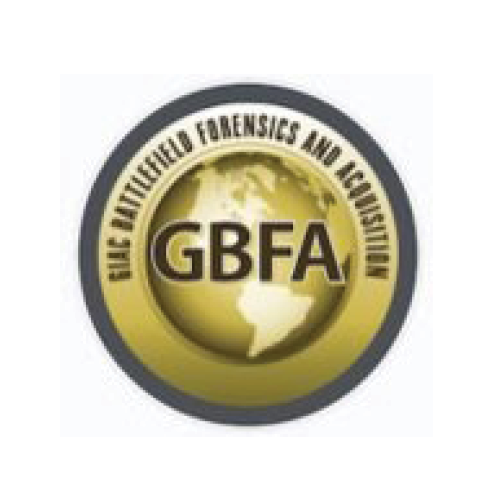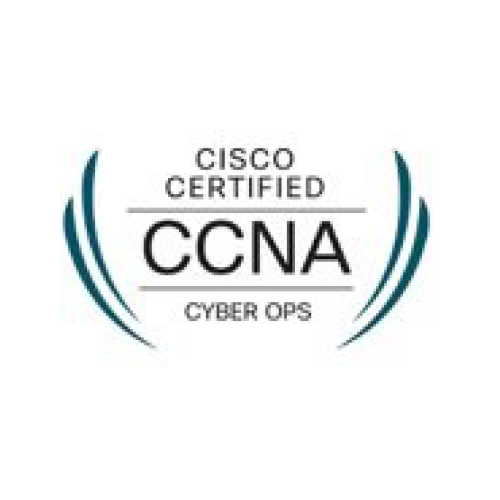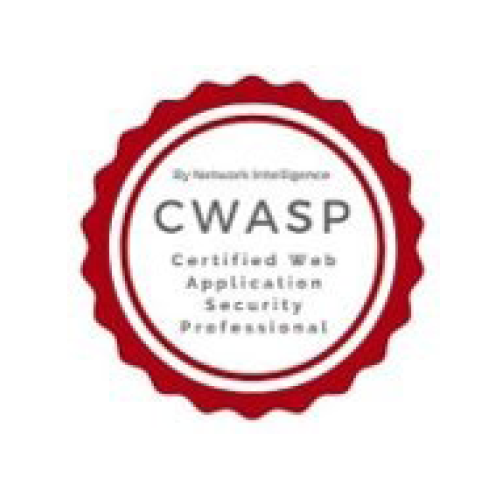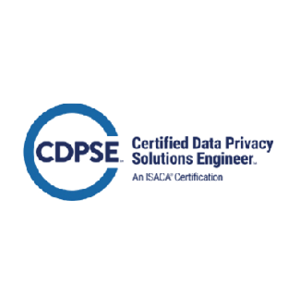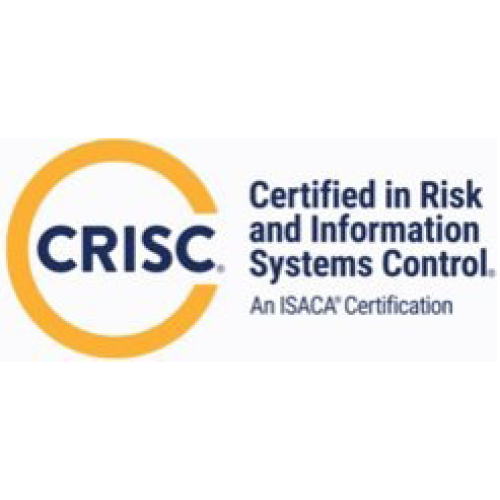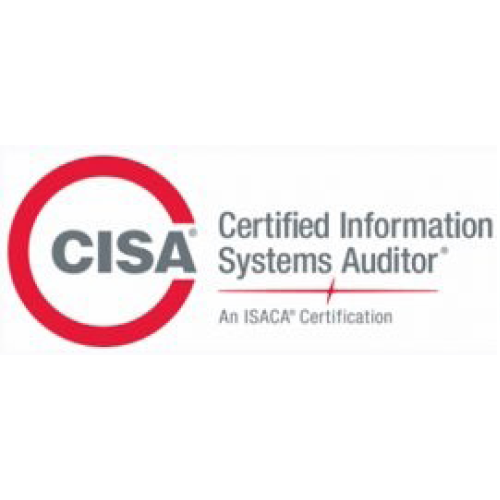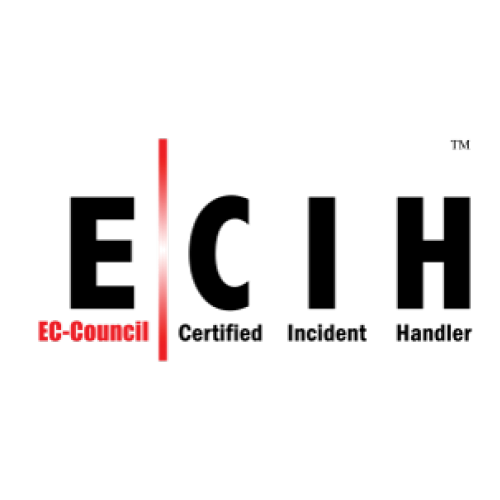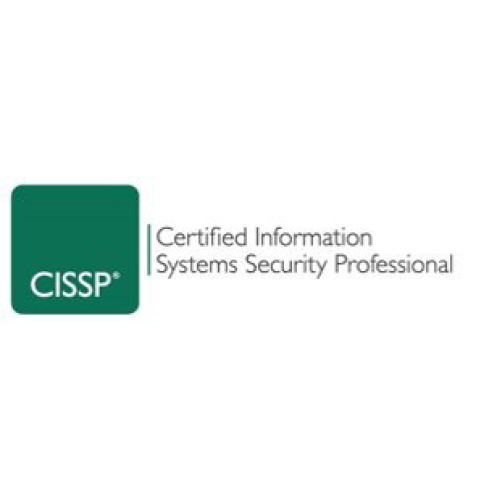 Security Consulting
Professional and advisory services designed to support a variety of client needs.
Our Security Consulting Services are built to help you prioritize your security initiatives, align them with your business, and deploy a solid security plan quickly. We'll provide a personalized security plan to meet your compliance, risk mitigation, and business needs.
Security Advisory & vCISO
Deploy & Integration Services
Vulnerability Assessments
Managed Security Infrastructure
Infrastructure management services designed to support a range of security technologies and products. 
Security infrastructure deployment and maintenance services focused on streamlining operations and minimizing the operational burden on your teams. The service provides comprehensive monitoring and maintenance, coupled with security optimization with the goal of minimizing the attack surface and maximizing visibility.
Cloud Security Posture Management
Managed Endpoint Detection & Response
Managed Multi-Factor Authentication
Managed Physical Security & Life Safety
Managed Detection and Response
A platform fully integrated with the client's environment.
New Era Technology's Managed Detection and Response (MDR) service maintains optimal security posture by continuously minimizing the attack surface and improving visibility via enhanced monitoring and response. It reduces the cost of securing your business by targeted prevention, detection, and containment of threats across your entire digital estate.
Cloud Infrastructure Monitoring & Response
On-Premise Infrastructure Monitoring & Response
Cloud Productivity Monitoring & Response
Remote Workforce Monitoring & Response
IoT/OT/SCADA Monitoring & Response
Why partner with New Era's Security Team?
Once you understand what's at stake, it's hard to put off security any longer. When you're ready to prioritize security, it's time to bring in the professionals.
There's never been a better time to work with top-tier security experts who are united around one common goal: Keeping your infrastructure and data secure. Let industry insiders protect your business with an all-encompassing approach to security that will help you avoid falling victim to an attack.
 A range of services designed to solve the hardest security challenges faced by organizations today
Highly scalable services built around market-leading security products and platforms, backed by strong alliances and partnerships with market leading vendors
Easy to understand and transparent pricing structure leveraging clients' existing technology investments
Additional Services to Protect Your Business
Backup as a Service (BaaS)
Disaster Recovery as a Service (DRaaS)
Your Top Cyber Security Questions Answered by New Era Security Experts
There are always questions when it comes to complex topics such as security. We have pulled together the top questions we hear from clients to help start the conversation. If you think of additional questions, please reach out. The Security team enjoys talking about anything security. 
What is MDR?
Managed Detection and Response (MDR) provides ongoing log and threat monitoring, alert triage and analysis, and incident response. MDR services incorporate various technologies such as SIEM, EDR, and threat intelligence tools while also performing proactive threat hunting. Each alert is essential, telling a story such as a precursor or indication of a cyberattack. As a result, MDR can reduce threat detection and response time.
What are some benefits of MDR?
MDR compliments and fills many gaps within enterprise security posture, such as providing skilled and experienced Security Analysts and eyes-on-glass monitoring and visibility and reducing costs and mean times to detect and respond to security incidents. Read an in-depth article on choosing an MDR Provider here.
How to choose the best MDR Provider?
Choosing an MDR provider is a complex decision. The MDR service must fit your financial budget, align with business goals and security strategies, and effectively detect threats and reduce risk. In addition, you will be interfacing with the SOC Analysts supporting the MDR service; they must add value and positively complement your security team. Read in in-depth article here.
What is the difference between MDR and Managed SIEM?
A Security Incident & Event Management (SIEM) system aggregates logs from your environment, providing a single pane of glass to correlate, review, and triage alerts. MDR is a managed service providing security event and threat monitoring, often using SIEM or similar technologies. For many companies, the work effort required to manage their SIEM overwhelms their personnel and resources to manage it effectively. An MDR provider can step in and fulfill this need.
How does an MDR service reduce the number of false positives?
Alert fatigue and noise are key concerns for an MDR service. Alert enrichment through machine learning and threat intelligence reduces false positives. In addition, it adds additional details surrounding the alert's activity and the root cause.
How long does it take to implement SecureBlu MDR?
The process to onboard you to SecureBlu MDR can be done in hours as much of it is automated. In general, the complexity of your environment (on-premises, AWS, Azure, etc.) and the number of log sources will dictate total onboarding time. Our overall goal is to start monitoring threats to your business as quickly as possible.
We have a security team; do we still need MDR?
Yes. Security teams comprised of system and network engineers may lack the security analysis skills, experience with blue teaming, and understanding of IOCs (Indicators of Compromise) and TTPs (Tools, Tactics, and Procedures) used by cybercriminals and bad actors. MDR provides Security Analysts with the relevant expertise, experience, education, and certifications.  Additionally, the New Era Technology SecureBlu solution is 24x7x365, giving your security team the downtime they need.
What is Managed EDR?
Managed Endpoint Detection and Response is a service where an MSP/MSSP manages your chosen EDR solution for you. This provides peace of mind through endpoint monitoring, threat intelligence updates, creating rule sets, and alert fine-tuning managed by a knowledgeable managed services provider.
What is threat intelligence?
Cyber threat intelligence consists of data that provides context to bad actor motives, how they are attacking you, and the Indicators of Compromise (IOCs). This intelligence enriches alerts and SOC analysis, helping shape incident response and data-driven decisions.
What is alert fidelity?
Alert fidelity or accuracy is critical for MDR or a SOC-as-a-Service. The goal of monitoring an environment for threats is recognizing and being alerted to true positives. Achieving high fidelity requires alert tuning and understanding of how alert engines work, the context and logic, and how to create and implement them efficiently.
What's the difference between AV (antivirus) and EDR (Endpoint Detection and Response)?
Legacy antivirus solutions detect and remove known malware through signature comparison (binaries), heuristics (code examination for suspiciousness), and file integrity checks. Next-generation antivirus (NGAV) solutions add elements of artificial intelligence but still come up short compared to EDR.
EDR has the same AV/NGAV capabilities but adds additional preemptive abilities to protect and respond to endpoint threats and remediate them. An EDR agent captures important system events and changes (i.e., registry, network activity, processes), monitors endpoint behavior in real-time, and applies attack rule sets.
What are the benefits of having a Security Operations Center (SOC)?
A SOC provides continuous event and threat monitoring of your environment. Additionally, the SOC reduces costs through its security experts and performing alert analysis on your behalf.
Meet with an Expert
Our team of experts will engage with you to develop a strategy that turns your goals and objectives into reality by crafting a solution that is right for your organization.