Leading Data Centre Services
Highly Secure, Reliable and Efficient Data Facilities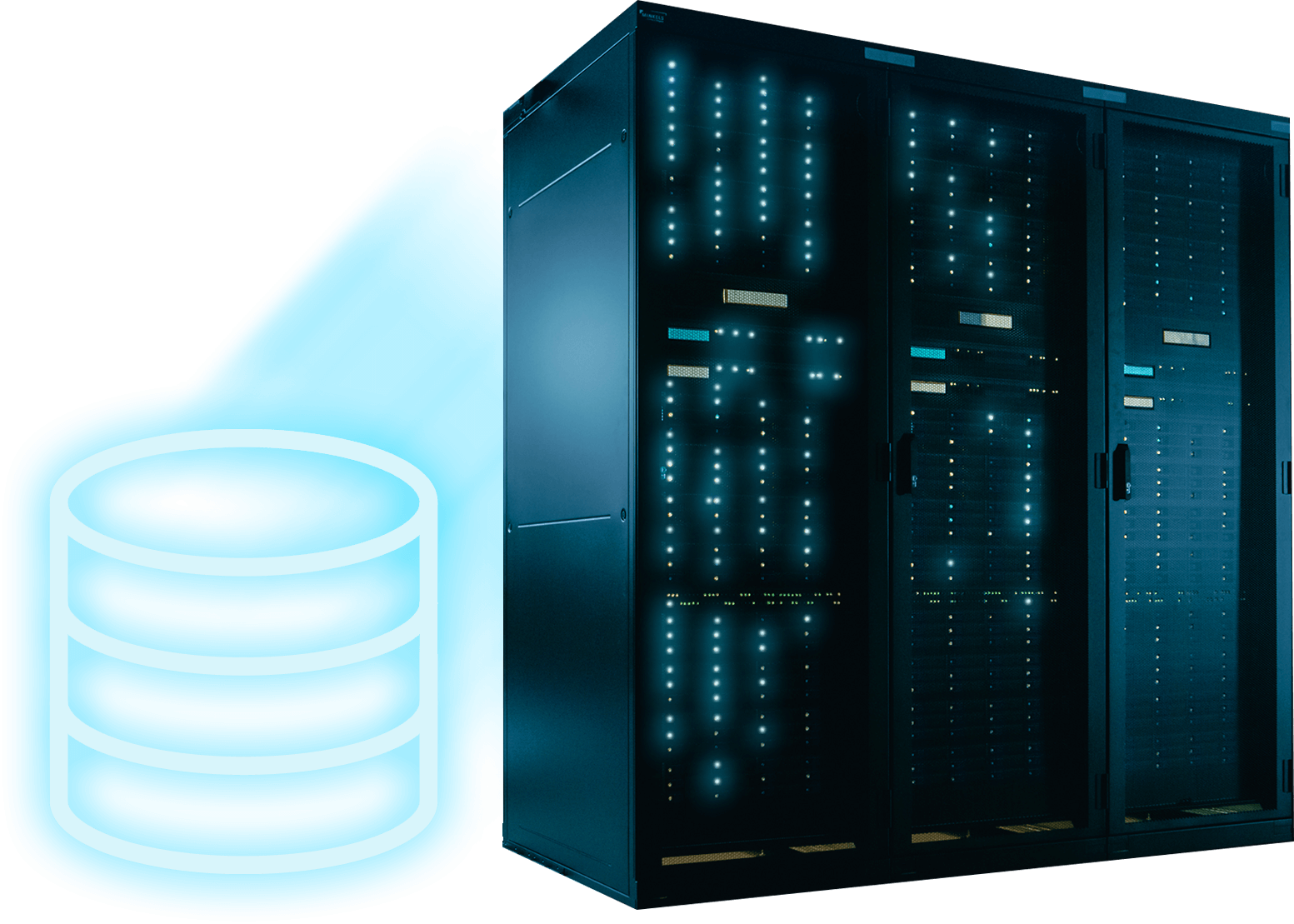 Data Centre Services
New Era Technology can assist with single racks to enterprise-level dedicated server solutions,
The need for highly secure, reliable and efficient data facilities is greater than ever. We offer solutions for customers who require data centre space by the rack in reliable facilities and for those looking for high-performing dedicated servers. From our world-class data centres, we can meet the data continuity demands of your company and provide anything from hosting your production to DR systems. Whatever size your business may be, you can benefit from the modern data centre technology and secure hosting services provided by us.
Premium availability systems are provided to protect your uptime with N+1 redundancy, multiple UPS arrays and backup generator protection. In addition, environmental control systems extend the life of your hardware, fire detection and mitigation systems protect your servers from disaster and security controls keep your servers physically safe. Finally, flood protection and monitoring systems continue your services during extreme weather events and hi-availability networks keep you connected all the time.
Data Centre Locations
Australian Data Centres: Adelaide, Brisbane, Canberra, Melbourne, Perth and Sydney.
International: New Zealand and Singapore.
Ability to easily expand or contract infrastructure without adding or subtracting hardware
Dynamic, scalable solutions allowing more agility
Public, private, and hybrid options to suit your organisation's budget and security needs
Best-of-breed security technology to keep your data safe
Explore
Achieve Business Outcomes with New Era Data Centre.
You provide your server, we provide you with the colocation hosting space within premium Australian data centres in Adelaide, Brisbane, Canberra, Melbourne, Perth, Sydney, and internationally. All service provision is provided by an all-inclusive 99.9% uptime service level agreement.
Rack Space
We can offer the lease of quarter, half and full racks, allowing your business to operate on a larger scale when hosting your servers.
Dedicated Servers
New Era offers comprehensive dedicated server hosting that will ensure you're online at all times. Our dedicated servers are hosted from secure Australian data centres across Australia as well as Internationally if required, so you don't have to worry about downtime again.
Disaster Recovery
Ensure essential operations resume quickly and data is restored with minimal disruption by using disaster recovery and backup as a service. These cloud-based solutions can create the opportunity for greater flexibility, scale-ability and cost savings.
Backup
Remove the worry and wasted time spent managing the tapes or hard disks of traditional infrastructure. New Era's BaaS streamlines the complexities of an often disparate technology backup strategy and reduces the upfront investment in infrastructure. Gain a full backup solution at your fingertips with accessibility, safety, affordability, reliability, and simplicity. Optional multi-site Backups can be provided for geographic autonomy.
Partner with New Era Technology
We deliver solutions that are established in collaboration and innovation to provide creative solutions using the best technologies for our customers.
Diverse portfolio of technology projects with intricate designs and system integration across varied industries
120+ engineers and technicians certified by leading technology manufacturers and professional industry organisations, including Cisco,  Hewlett-Packard, Dell EMC, Microsoft and many others
Over 25 years of experience in the planning, design, and implementation of complex solutions
Access to our highly experienced support team
Meet with a Data Centre Expert
Our team of technology experts will work with you to develop a strategy that will turn your goals and objectives into reality.