Data Centre
New Era can tailor your environment to suit your needs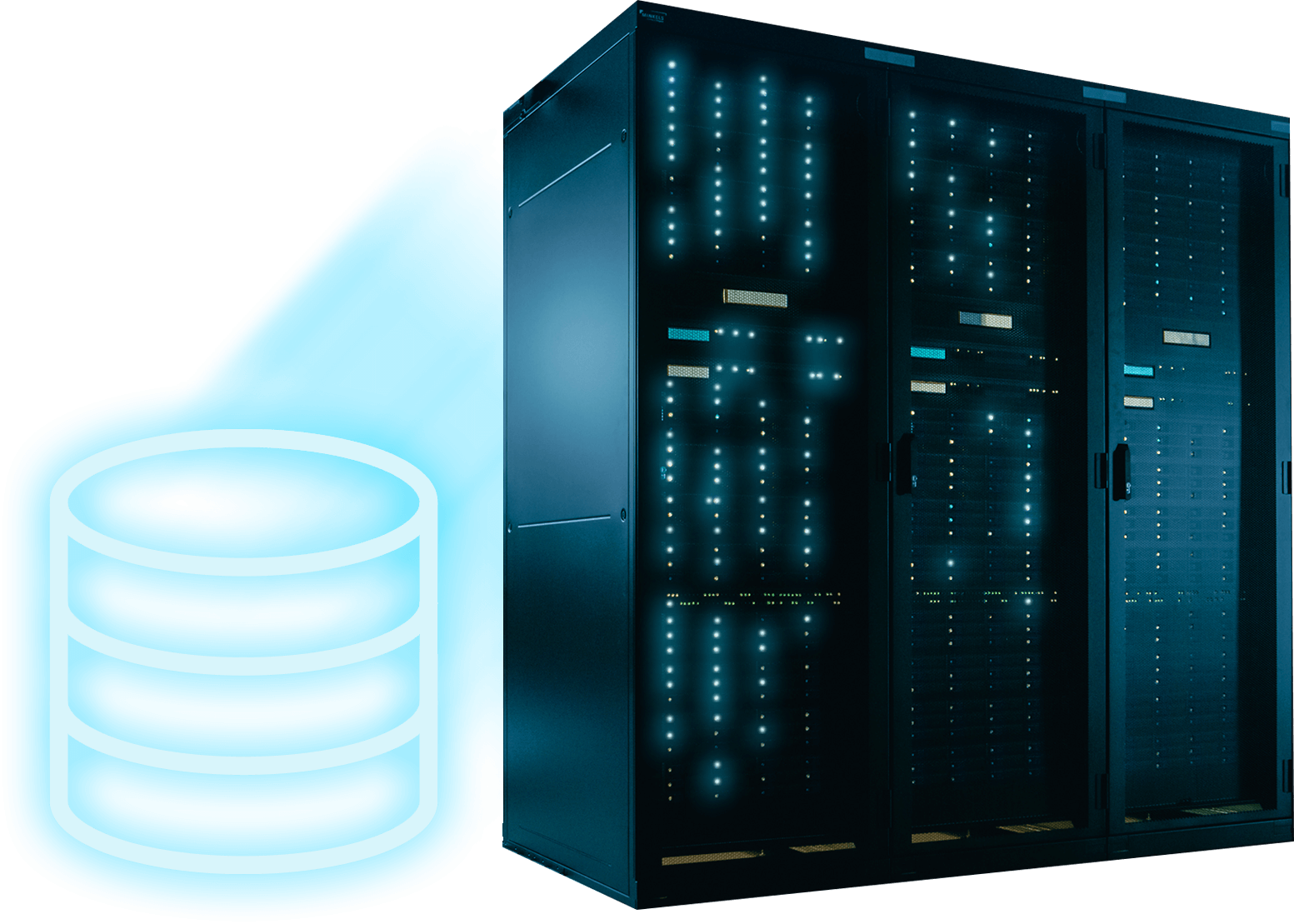 Data Centre Services
New Era Technology can assist with single racks to enterprise-level data centre solutions,
The need for highly secure, reliable and efficient data facilities is greater than ever, and here at New Era, we are well placed to provide you with more for less.
We offer solutions designed for customers who require data centre space by the rack in reliable facilities at a wholesale rate. From our world-class data centres in Australia, we can meet the data continuity demands of your company and provide anything from hosting your production to DR systems. Whatever size your business may be, you can benefit from the modern data centre technology and secure hosting services provided by us.
Ability to easily expand or contract infrastructure without adding or subtracting hardware
Dynamic, scalable solutions allowing more agility
Public, private, and hybrid options to suit your organisation's budget and security needs
Best-of-breed security technology to keep your data safe
Explore
Achieve Business Outcomes with New Era Data Centre.
Private / Public / Hybrid
Deploy scalable, cost-effective and flexible cloud solutions using the model that fits your needs. Your deployment model can be private cloud, public cloud, or a hybrid solution that combines elements of both.
Hosted Storage / Software
Host any, or all of your server, storage, and Microsoft software products securely in the cloud with flexible and scalable solutions. You can choose from multi-tenant or dedicated infrastructure, or a hybrid model.
DR / Backup as a Service
Ensure essential operations resume quickly and data is restored with minimal disruption by using disaster recovery and backup as a service. These cloud-based solutions can create the opportunity for greater flexibility, scale-ability and cost savings.
Infrastructure As A Service
Be confident that your infrastructure will always be available to support your users. You pay only for the size you need but can easily expand or contract size without having to adjust hardware in a physical data centre.
Partner with New Era Technology
We deliver solutions that are established in collaboration and innovation to provide creative solutions using the best technologies for our customers.
Diverse portfolio of technology projects with intricate designs and system integration across varied industries
120+ engineers and technicians certified by leading technology manufacturers and professional industry organisations, including Cisco,  Hewlett-Packard, Dell EMC, Microsoft and many others
Over 25 years of experience in the planning, design, and implementation of complex solutions
Access to our highly experienced support team and our 24/7 support helpdesk
Our team of technology and IT experts will work with you to develop a strategy that turn your goals and objectives into reality.