Managed Services
Increase the Efficiency of Your IT With A

 Managed Service Provider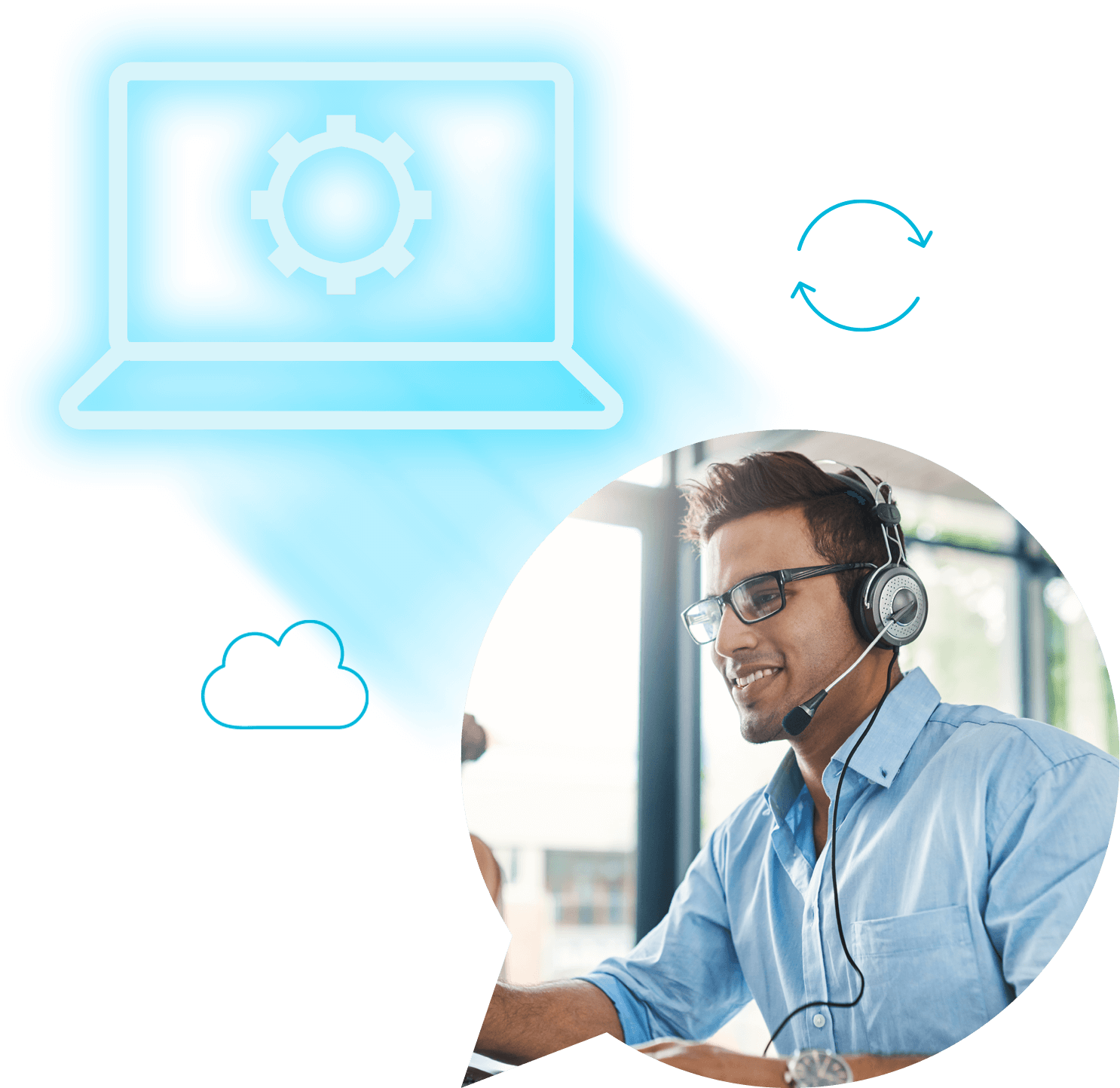 Managed Services
Manage your costs and ensure your business operations run smoothly with a New Era Managed Service.
Minimise the pressure on your internal team and leverage our team of engineers and technicians. New Era Technology provides a wide range of services for small, medium and enterprise-sized businesses, allowing you to scale your IT services as needed.
Across Australia, we have offices in Adelaide, Brisbane, Newcastle, Northern NSW, Sydney, Melbourne & Perth, supporting customers nationwide and throughout the world. Rely on our team to stay updated with the latest technology so your team can focus on your core business.
You'll gain access to experienced support technicians and engineers when you need them, for a fraction of what it would cost to expand your team.
Managed Services designed to suit your business
Full management and monitoring of all of your IT infrastructure
Managed Network Services
Managed Services with included security measures such as firewall, anti-virus and data encryption
Helpdesk support to suit your business, including remote, onsite and flexible support options
Insight into network performance with regular reporting
Infrastructure as a service
Managed Voice Services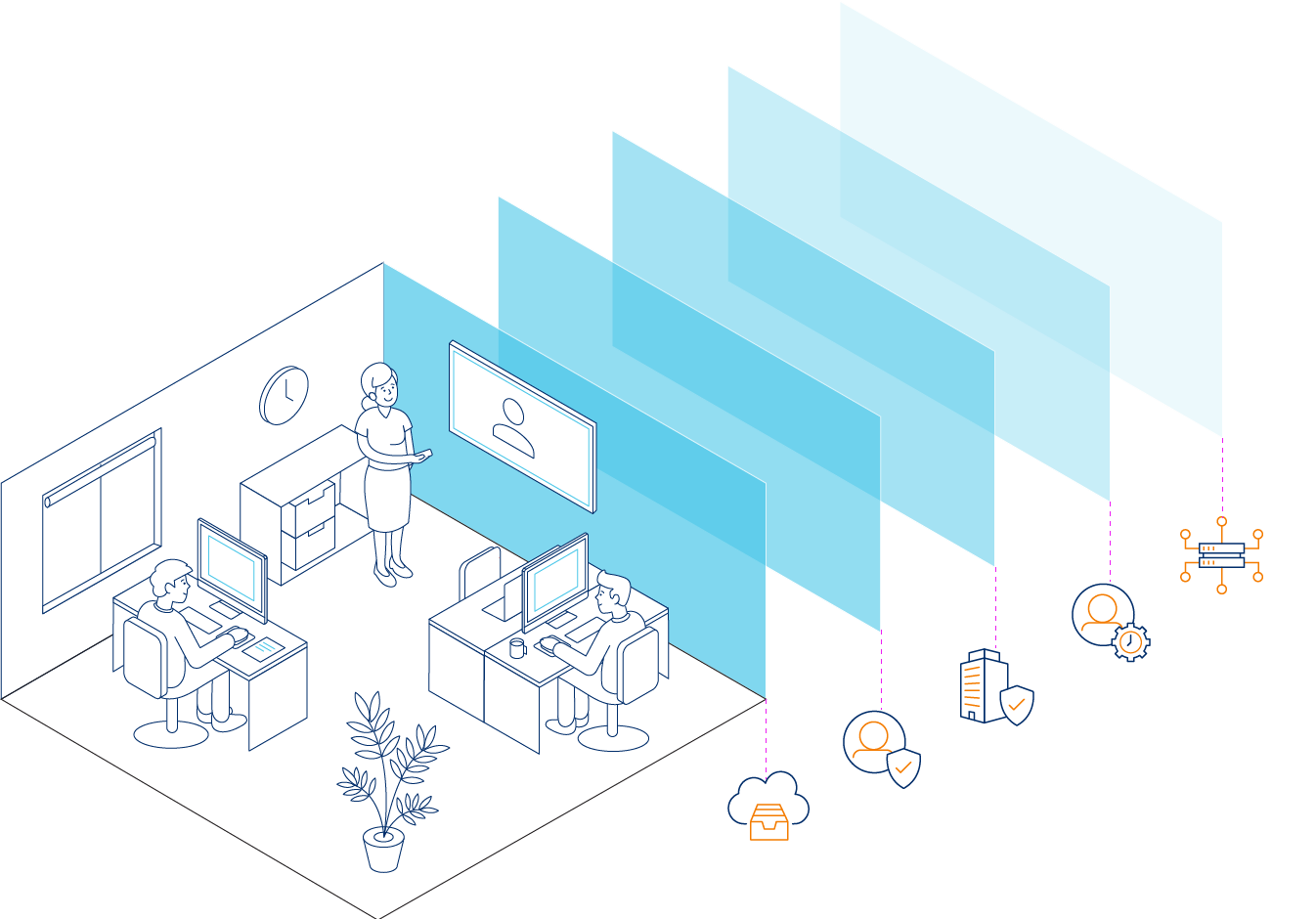 Swap to a Single Invoice Approach
A single, per-user fee so you can grow with confidence.
We can give you a single invoice that covers all your key elements of IT; including security, helpdesk, your Microsoft Software and more.
New Era Technology Managed Services
Achieve Peace of Mind with New Era as your MSP
Improve the efficiency and performance of your network technology infrastructure with one of several available service level agreements. Our team is available as you need it for remote support.
Extend your in-house technology team and cover skills gaps on a short or long term basis with on-site support. New Era's on-site support services provide a cost-effective strategy that results in faster scalability for your business, without compromising your high standards of quality and reliability. We can support your growth initiatives with specialised skill sets on a project basis or by managing day-to-day operations.
IT Managed Services
Improve the efficiency and performance of your network technology infrastructure with one of several available service level agreements. Our team will work with you to determine the breadth of service and level of support you require.
Secure and manage a multitude of devices, reduce operational costs, and simplify the complexities associated with security solutions. New Era provides security solutions as a managed service, including firewalls, anti-virus, data encryption, back-up and disaster recovery.  
New Era's managed telephony solutions enable users to seamlessly place and receive calls, in and outside of their organisation, from any phone or device in the world. 
Guidance and Advice
As part of our managed service agreements, we are your IT consultants. We give you the guidance you need including system reviews, issue or improvement identification, and strategic plan development to improve your technology infrastructure.
Reporting
Our team provide regular reporting as part of the managed services agreement. Gain insights into your IT infrastructure so that you can make smarter decisions for your business operations.
Brisbane Markets Ltd has been working with New Era Technology for in excess of 10 years. New Era provide a range of telecommunications and internet services, as well as delivering our hardware and software requirements as the Brisbane Markets site has developed over this period. New Era provide a high level of support and account management to our business, are extremely responsive to our needs, and are a key supporter of the Brisbane Markets and the businesses operating on our site. I highly recommend the services of New Era Technology for business looking for quality service.
Brisbane Markets Ltd
Wholesale
Trying to maintain a stable & protected IT environment in a fast growing company, in house, become impossible. New Era came highly recommended by our new GM who had used them in his previous workplace. 6+ years down the track and we still receive first class service from New Era Technology. Their response times are excellent, the support staff are professional and helpful, their project management of our recent new Server upgrade was smooth and they have consistently followed through on all of the schedules & tasks outlined in their support agreement.
Taylex
Manufacturer
Australian University Sport have engaged New Era in excess of 12 years to our manage our IT systems.  We are a diverse organisation with staff and offices based all over Australia.  New Era has worked closely with us to ensure our IT systems operate in a manner that creates efficiencies with our organisation.  As a not for profit company they are aware of the tight financial constraints that we operate under.
Australian University of Sport
Peak body
We have been using New Era for over 10 years and have been very happy with their service. We have utilised their team of experts for large infrastructure changes as well as day to day issues and maintenance. This includes assistance with strategic decision making, planning for major IT interruption and upgrades, and emergency / business critical response.
UHY Haines Norton
Accounting Firm
New Era are very efficient and reliable and we have found them to be the best IT company that we have ever used. We would totally recommend New Era Technology to anyone.
Property Solutions Group
Real Estate
Meet with a Managed Services Expert
Our team of technology and IT experts will work with you to uncover what level of managed services is suitable for your business.
Partner with New Era Technology
We deliver solutions that are established in collaboration and innovation to provide creative solutions using the best technologies for our customers.
Diverse portfolio of technology projects with intricate designs and system integration across varied industries
120+ engineers and technicians certified by leading technology manufacturers and professional industry organisations, including Cisco,  Hewlett-Packard, Dell EMC, Microsoft and many others
Over 25 years of experience in the planning, design, and implementation of complex solutions
Access to our highly experienced support team