Virtual Meeting Room Spaces
Easily design your perfect video enabled meeting room.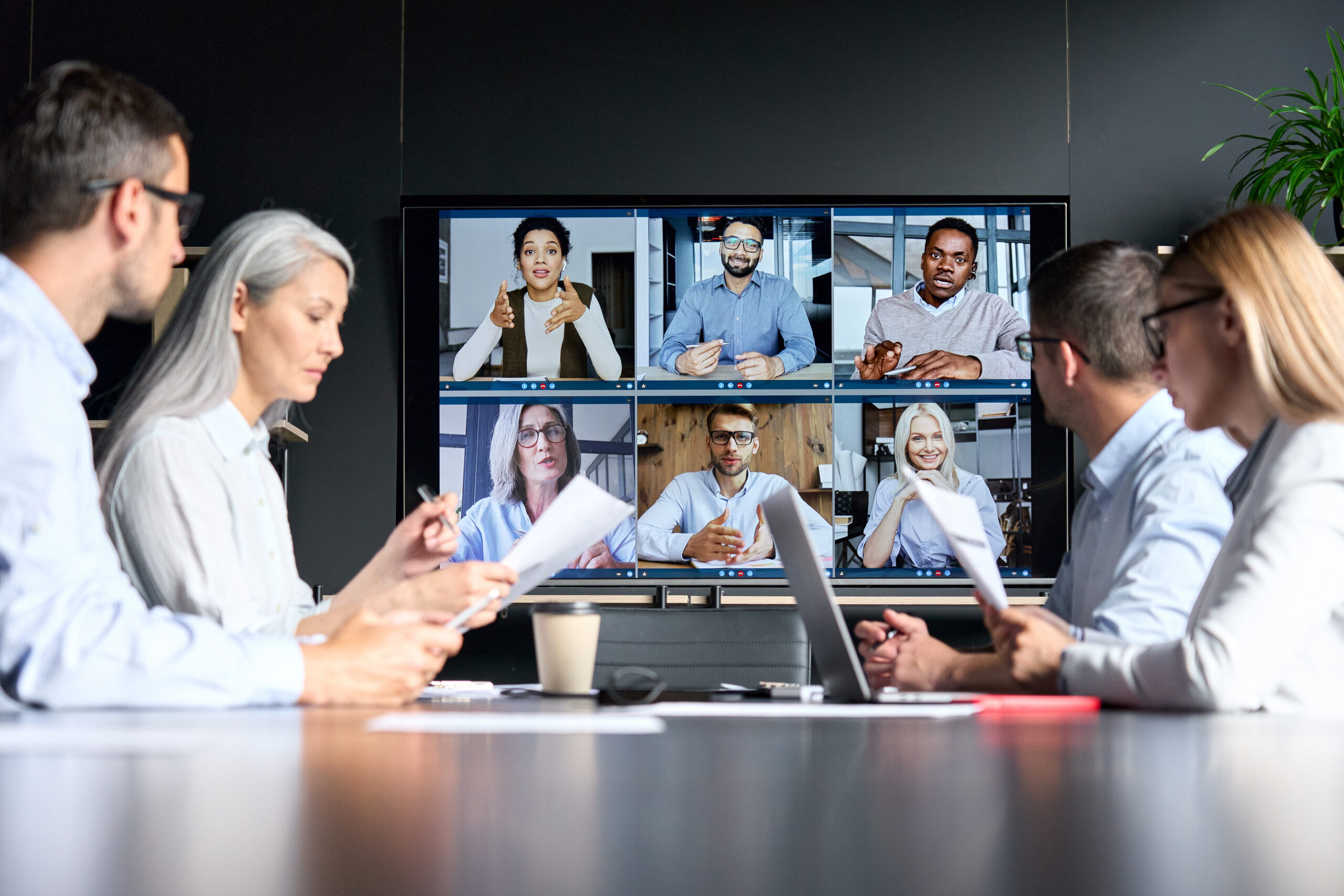 New Era Technology can Design, Install, Unify, and Manage Your Video Enabled Meeting Rooms.
We start by analyzing your current collaboration and video conferencing systems to understand your organizations needs. This includes wall colors, lighting levels, optimized equipment layouts through to fully integrated control systems and complex audio services.
We create fully integrated, immersive audio visual room environments of any size tailored to optimize and utilize your video conferencing systems for exceptional high quality of experience and ease of use. New Era will leverage your existing conferencing technology and integrate best in class technology to ensure you have interoperable video conferencing systems.
Benefits Of Virtual Meeting Room Spaces
Immersive Meeting Spaces
Our approach to creating meeting spaces of all sizes, tailored to your requirements delivers high quality experiences and ease of use for your staff.
Protect Your Investment
Retain legacy VC & AV equipment while adding latest features, up-to-date security and improved stability with the latest platform upgrades.
Seamlessly Connect
Connect seamlessly with anyone, regardless of their chosen platform. Ensure important meetings are easy to set up and join by any external user, no matter which video conferencing platform or standards based platform they are using.
Create Flexible Workplaces
Increase accessibility and enable fully supported remote working from anywhere with secure collaboration and communications.
Video Conferencing in the Modern Workplace
The hybrid model of work is upon us. Providing employees with effective video conferencing technology that they can use at the office, from their home workspace, or while on the road is a must to build a collaboration culture and retain talent. You need a partner who can provide smart, simple solutions that prevent end-user stress and frustration. Here are 13 factors to consider when evaluating a video conferencing solution.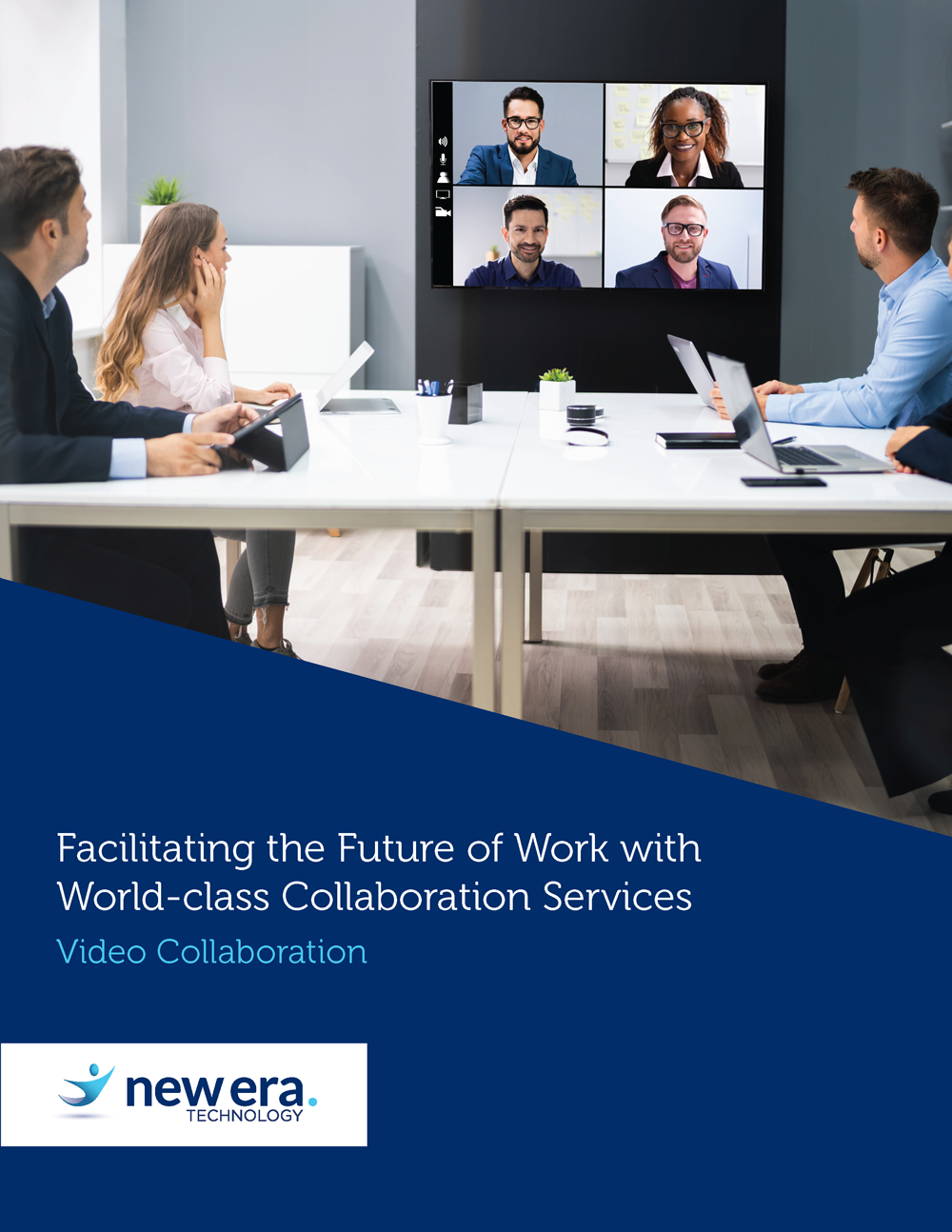 Explore Our Video Collaboration Services
New Era's team can work alongside your IT staff to develop a video collaboration strategy that takes your goals and objectives into consideration. Download our latest brochure to learn more.
Let's Get Started Creating a Virtual Meeting Solution.
New Era can design, install, unify, and manage your video enabled meeting rooms.  Contact us today to connect with one of our experts.