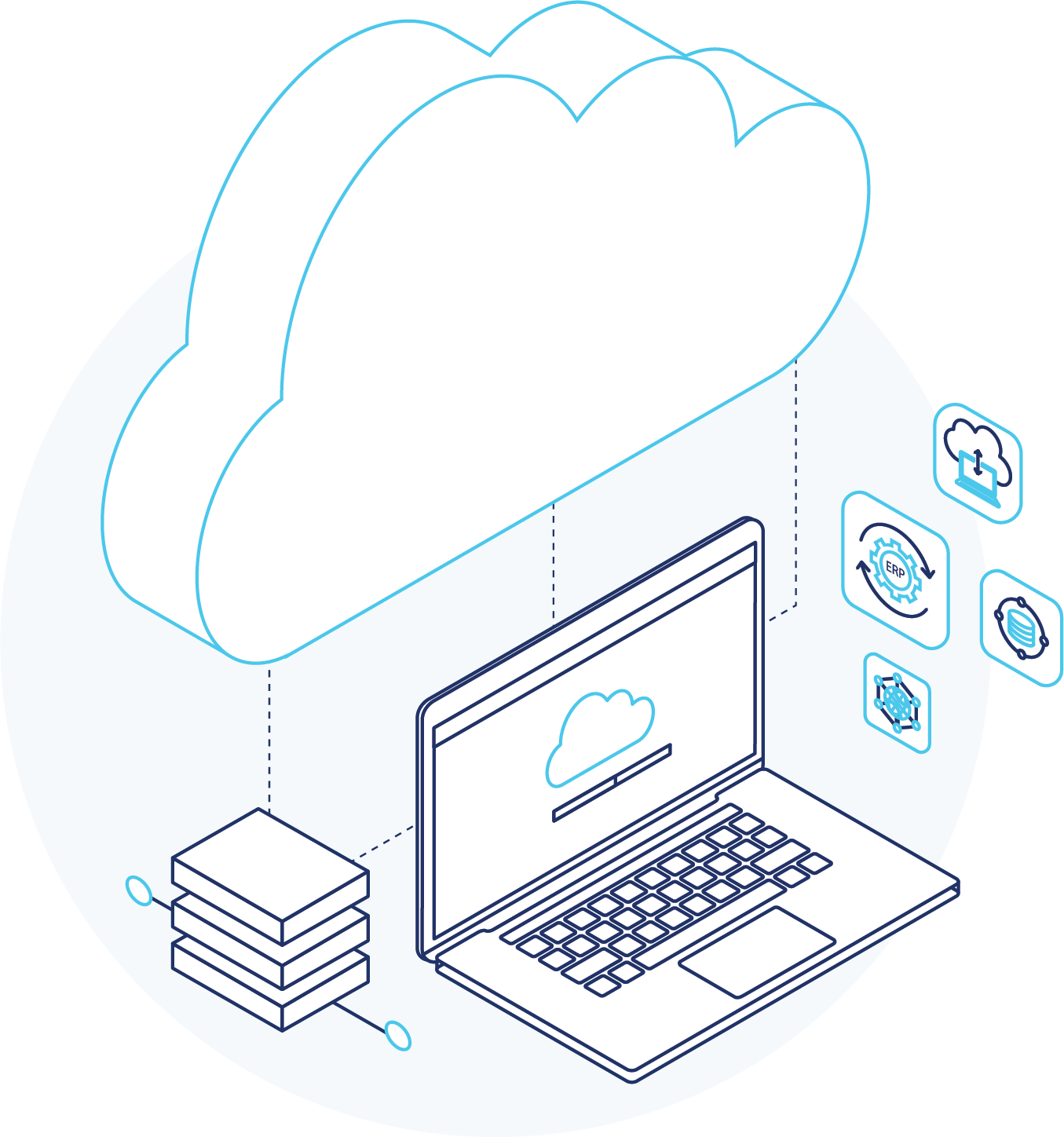 Recent times have seen an overarching need to shift from legacy ERP platforms and disparate applications to next-gen technologies. There is a need to drive the optimal level of digital maturity in the path toward digital transformation. To transform businesses into intelligent enterprises, SAP offers an integrated ERP suite in S/4HANA, which runs on-prem, in the cloud, or as a hybrid deployment model. Built on the in-memory database model, S/4HANA offers speed, agility, reliability, security, and multifold benefits accentuating business operations. It includes constituent modules for the Supply Chain, Sourcing and Procurement, Finance, Manufacturing, Sales, and R&D, amongst others.
New Era Technology, a SAP Solutions Partner, offers custom implementation of SAP S/4HANA based on your business requirements. Be it a new implementation, migration, or selective transition model, our expert team of SAP practitioners ensures a well-defined assessment, strategy, configuration, and roll-out. Our vast experience in the SAP platform ensures that you leverage the complete benefits of the S/4HANA suite, accelerating your pace toward digital transformation.
New Era's SAP S/4HANA Solutions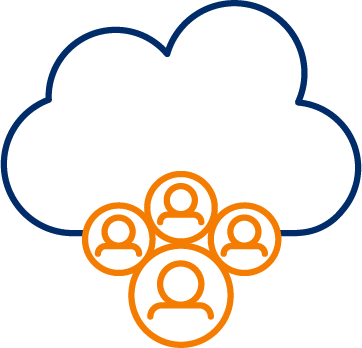 SAP S/4HANA Consulting Services
Transitioning from a legacy ERP platform to SAP S/4HANA requires a thorough needs assessment, an understanding the existing ERP landscape and its functions, and chartering a well-defined strategy. Our SAP S/4HANA consulting services give you the perfect advantage of a solution roadmap that aligns with your goals and objectives and sets the stage for the transition. We help you choose the required model and use the SAP Activate methodology to strategize and implement S/4HANA.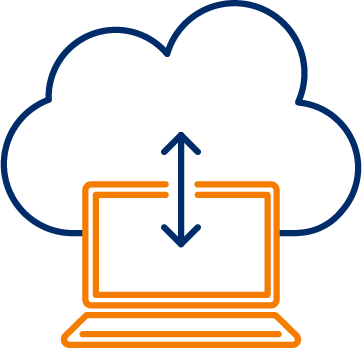 SAP S/4HANA Migration Services
New Era offers custom SAP S/4HANA migration services for clients looking to migrate from earlier versions-ECC or S/4HANA. We ensure a seamless migration to enable you to leverage the complete benefits of the latest release and also offer upgrades.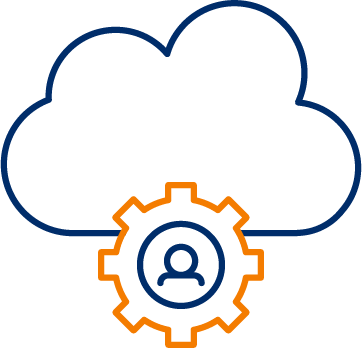 SAP S/4HANA Change Management Services
For any technology implementation, there is an essential requirement for optimal Change Management across the entire organization. Our SAP S/4HANA Change Management services in UAE and the Middle East are tuned to align with your organizational needs and include extensive training and usage processes that ensure the complete adaptability of the suite. We focus on proven industry standards and best practices to guide your workforce using the suite seamlessly.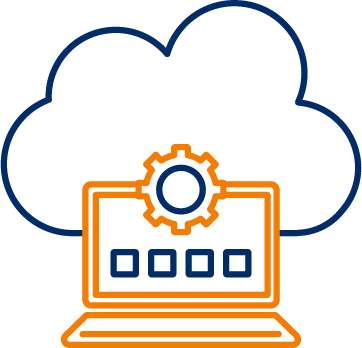 SAP S/4HANA Support and Application Maintenance Services (AMS)
There are instances where your current in-house IT team cannot fully maintain, troubleshoot and enhance the functionalities of your SAP S/4HANA suite. We offer flexible packages that include onsite, offsite, remote, hybrid, and on-call support to cater to diverse support requirements. Our expert team of SAP practitioners provides our SAP S/4HANA Application Managed Services in UAE and the Middle East with extensive domain experience and functions as a natural extension of your in-house team. New Era's AMS offerings save you the costs and required resources for hiring and training new team members, giving you a cost and value-driven advantage.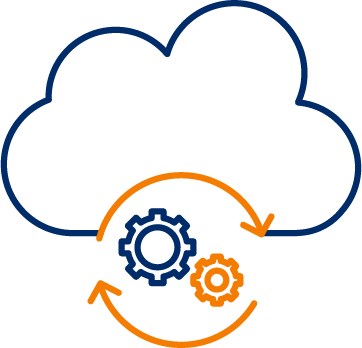 SAP S/4HANA Implementation Services
If you are new to the SAP landscape, we offer a fresh implementation of SAP S/4HANA, configured to suit your business requirements. Our SAP S/4HANA implementation services in UAE and the Middle East include our vast experience in providing custom solutions in the SAP landscape and helping you reap the full benefits of the suite. We also offer a customized implementation of SAP S/4HANA cloud with the RISE with SAP offering. The RISE with SAP offering is a bundled package of SAP component solutions running on SAP S/4HANA Cloud. It includes SAP Business Transformation Starter Pack, SAP Business Technology Platform Credits, SAP Business Network Starter Pack, and other essential tools.
Implementation options for S/4HANA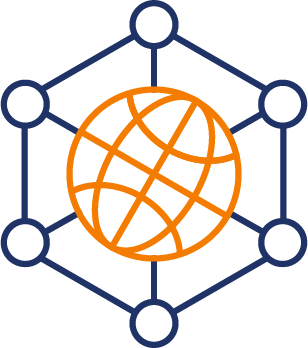 Greenfield Approach (New Implementation)
The Greenfield implementation model involves the creation of a new deployment of SAP S/4HANA and discarding all existing systems and processes. It's akin to building a new environment right from scratch. It suits scenarios requiring a new S/4HANA implementation or for customers just making their foray into the SAP landscape.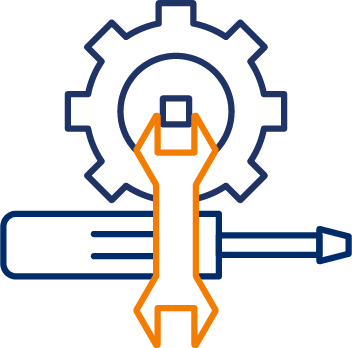 Brownfield Approach (System Conversion)
The Brownfield Approach is a type of S/4HANA implementation with retention of existing processes and migration to the new platform, with limited optimization- if required. It's usually followed in scenarios where the current operational processes suit the business requirements and can be easily enhanced or optimized for current and future needs.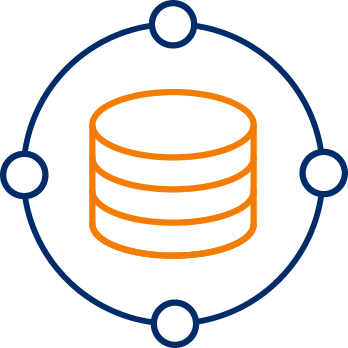 Bluefield Approach (Selective Data Transition)
The Bluefield approach is a selective transition of data and processes into S/4HANA. It suits large businesses having complex ERP environments, where there needs to be a specific set of processes retained and some discarded. This approach is a combination of both Brownfield and Greenfield models. It allows selectively transitioning the required processes and retaining configurations crucial to business operations.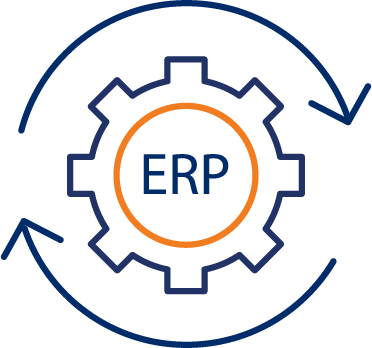 Landscape Transformation
The Landscape Transformation model suits enterprises with multiple ERP systems-both, both SAP and non-SAP. It selectively converges the existing systems into a new S/4HANA deployment. This approach fits cases where a new business entity is created from a current ERP deployment and moved to a separate platform.
SAP S/4HANA deployment can be in a single-tier, or a two-tier architecture (A combination of on-prem and cloud-based deployments), suited for companies having multiple geographic presences, or in case of mergers and acquisitions,-where the ERP environment needs interconnection and standardization.
Benefits of S/4HANA Transition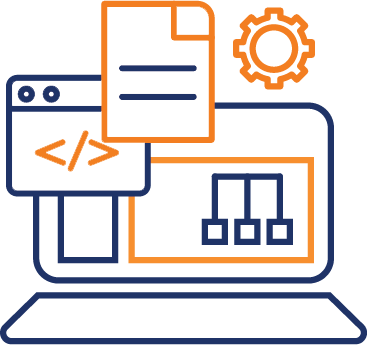 Better Performance
S/4HANA has an in-memory database model, which gives faster speed and high-end performance compared to conventional databases. This capability makes it easy to process queries, reports, and analytics on a vast internal and external data pool.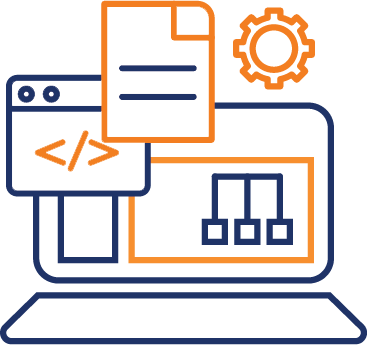 Easy Integration
The multi-tenant Software as a Service (SaaS) architecture of S/4HANA Cloud makes it easy to integrate with other cloud-based technologies, such as with SAP Business Network.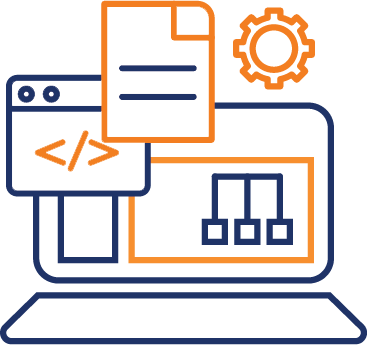 Real-time Analytics
The suite offers real-time analytics across a consolidation of multiple data sources and models, making it easy to make efficient data-driven decisions.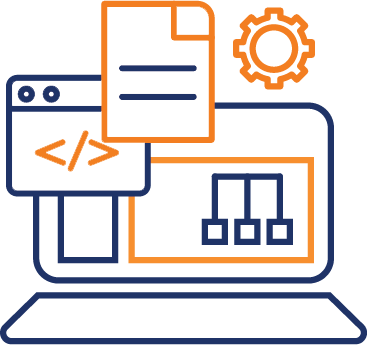 AI and ML Capabilities
Easy integration with modern technologies such as IoT, Automated Bots, AI, and ML capabilities ensures an optimal level of digital maturity that businesses require.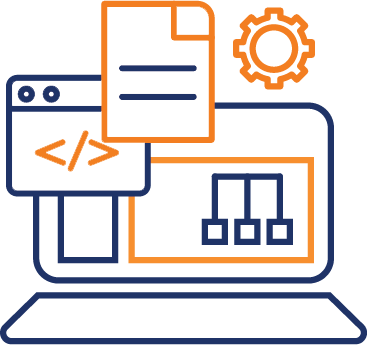 Automatic Updates
SAP S/4HANA comes with automated installation of updates as per the quarterly release cycle.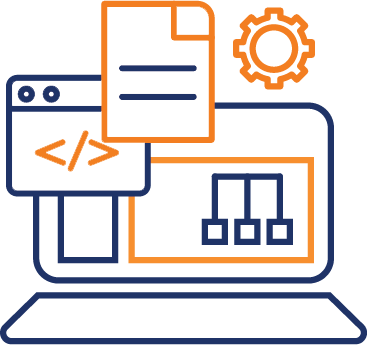 Better User Experience
S/4HANA offers a simplified UI that helps in easy administration and usage without complex technical training.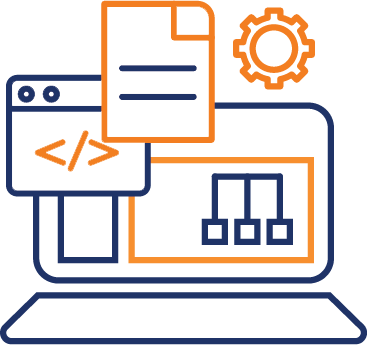 Automation
The suite is best suited for process automation and facilitates easy-to-update
If you are looking to transition to SAP S/4HANA in UAE and the Middle East, contact us, and our solution experts will be glad to help.