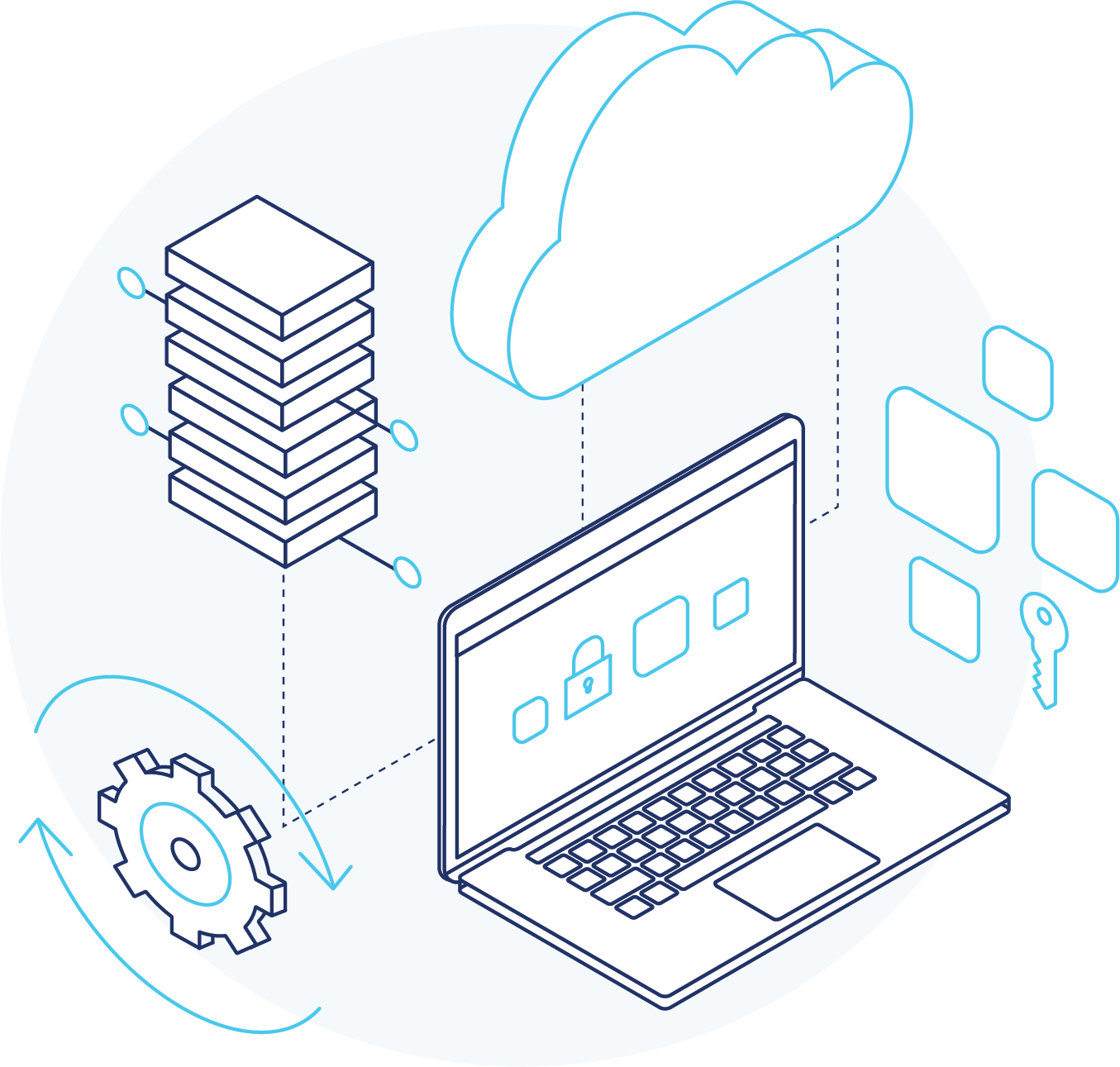 Businesses running on the SAP environment need increased agility, flexibility, and scalability-which on-premise deployments cannot completely offer. With a focus on security and compliance, often undermined when running in an on-premise landscape, there has been a shift towards deploying the SAP environment on Hyperscaler platforms such as Azure, Amazon Web Services, and Google Cloud. Hyperscalers give the distinct advantage of scalability, agility, efficiency, and reliability. While Azure is one of the most preferred platforms for deploying SAP, other platforms do have their native capabilities, which add value to the SAP deployment.
If you are running your SAP landscape on-prem or from a private cloud and need to shift to a Hyperscaler, New Era Technology can be your trusted partner for seamless deployment in UAE and the Middle East. We are a Microsoft and SAP Solutions Provider with vast experience in providing cloud-based custom solutions, both for your operations and for a shift in deployment. Get the advantage of having a seamless synergy of your SAP landscape on the public cloud with our Hyperscalar migration services.
New Era's SAP Hyperscaler Migration Platform
Azure
Azure is a preferred platform for running SAP, as Microsoft offers a wide range of features and integration with its vast solutions. From one of the best security features to the advantages of having Virtual Machines and Application Services, Azure has a comprehensive set of capabilities that make it a platform of choice.
Azure drives innovation with unmatched flexibility and scalability
 Get the advantage of intuitive analytics in integration with Power BI and other third-party BI platforms for complete visibility of your operations and driving better data-driven decisions.
Automate operational processes using Power Automate and Power Apps to displace repetitive manual tasks, saving time and resources.
Get extended capabilities for enhancing your security posture when compared to on-prem deployments.
Use both SAP and non-SAP data for your applications and analytics
Leverage one of the most popular remote communication and collaboration platform-Microsoft Teams, for your operations.
Amazon Web Services
Amazon Web Services (AWS) gives the benefit of choosing from SAP-certified and cloud-native EC2 instances with scalable storage capacities for SAP deployments.
AWS enables accelerated custom SAP deployment using the AWS Launch Wizard, per your business requirements.
Deploy a wide range of Preconfigured solutions from the SAP Cloud Appliance Library and enrich your deployment landscape.
Get the benefit of migrating SAP virtual machines to AWS with minimal disruptions in your business operations by using CloudEndure migrations- a free automated solution for lift-and-shift migrations.
Leverage the SAP-Certified AWS Backint agent at no cost to back up and restore your HANA database on Amazon EC2 instances.
Automate your Lower Recovery Point Objective (RPO) to ensure regular backups of your S/4HANA Database and log files.
SAP on Hyperscaler service offerings
MS Azure/AWS Virtual Machine Sizing & Architecture Recommendations
MS Azure/AWS Licenses Procurement & Activation
MS Azure/AWS Landscape Build
SAP Business Suite on Azure/AWS Move – HANA or non-HANA DB (SAP BASIS Scope)
End-to-End SAP Environment on Azure/AWS Move – HANA or non-HANA DB (SAP BASIS, ABAP & Functional Scope)
SAP S/4HANA Conversion on Azure/AWS (SAP BASIS Scope)
End-to-End SAP S/4HANA Conversion on Azure (SAP BASIS, ABAP & Functional Scope Scope)
Greenfield Implementation of SAP S/4HANA On-Premise (PaaS) on Azure/AWS
SAP Disaster Recovery (DR) Setup on Azure/AWS with SAP Primary on-premise / on-Azure/AWS
SAP DEV/QAS Setup on Azure/AWS with SAP Production Primary (and DR if any) on-premise
SAP Single Sign-On / Multi-Factor Authentication (MFA) using MS Azure Active Directory (AD)
SAP on Azure/AWS Pre-Requisites Enablement: OS, DB, ECC Upgrades, NetWeaver, SAP Kernel, Unicode Conversion, Data Archival
Ongoing Monitoring & Support for SAP on Azure/AWS environments
Benefits of running SAP on Hyperscalers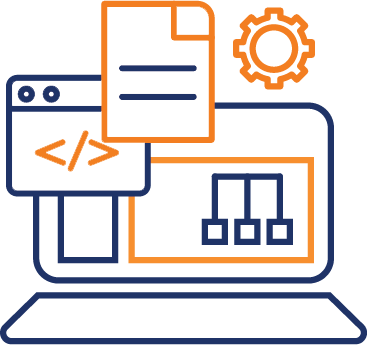 Scalability
Hyperscalers give the much-needed scalability to ramp up or reduce your cloud deployment as per your dynamic needs.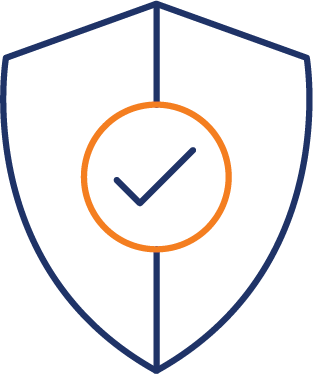 Lowered TCO
SAP on Hyperscalers gives you a definite cost and value-driven advantage compared to investing upfront for on-prem infrastructure. You only pay for what you use, with flexible packages.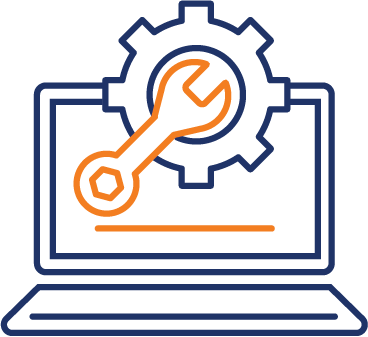 Leveraging Native Capabilities
Get the benefit of using the native technology solutions available in the Hyperscaler platform, with easy integration capabilities.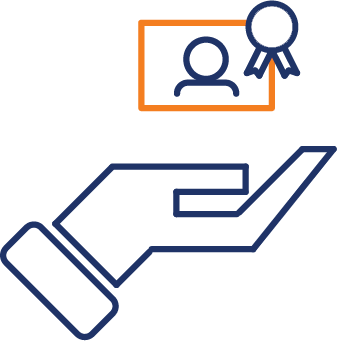 High-Uptime and Accessibility
Hyperscaler environments offer high up-time, with built-in capabilities that ensure continuity of business operations with minimal disruptions.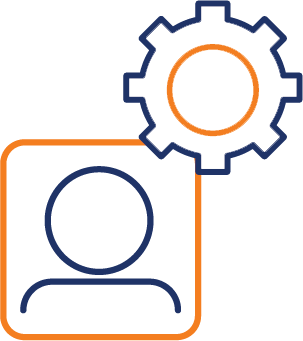 Incident Management and Security
All Hyperscaler platforms have robust and reliable security capabilities to detect and mitigate risks and security incidents, with disaster recovery capabilities.
If you want to move your on-prem SAP stack to a Hyperscaler of your choice, contact us, and our experts will be glad to help.