Microsoft Teams Phone
Make or Receive Calls On Any Device
Simplified communication and collaboration in Microsoft Teams
Our approach to Microsoft Teams Phone will deliver a reliable, cost-effective outcome for your business.
Make the switch to Microsoft Teams Calling
Microsoft Teams Phone is one of the most popular Voice solutions for businesses because it extends the existing Teams chat and conference solution to include a phone system. It is easy to set up, uses existing mobile phones and PCs as endpoints and can be provisioned quickly. As a result, it is fantastic for companies who have an immediate need to get their workforce taking calls when working remote/mobile.
We simply configure Teams Phone within your existing Office 365 so that your staff can make and receive phone calls with any landline directly from their smartphone, laptop, tablet, handset or even meeting room devices.
Allows for a mobile workforce
Ability for rapid implementation
Integration possibilities into other software applications
File sharing, video meetings, chat messages and collaboration features in one app
Keep existing phone numbers
Reduce costs associated with phone calls
Why move to Teams Phone?
Leverage your existing Microsoft applications.
Portability
Microsoft Teams Calling allows everyone in your business to connect to your phone system from their chosen device, from wherever they are working.
Reliability
Teams for Calling just works. As the cloud solution evolves and gets new features, you automatically gain access to them without needing to upgrade your whole phone system. 
Secure
Teams Voice Calling is part of the Microsoft Office 365 environment. As a result, it sees the same level of security as the rest of the software, including features like 2FA. 
Predictable costs
Teams Voice eliminates metered calls and instead give businesses predictability with flat rates. 
Experts
We are experts in implementing a range of Voice solutions, including Teams Calling. We will help you get the setup right the first time.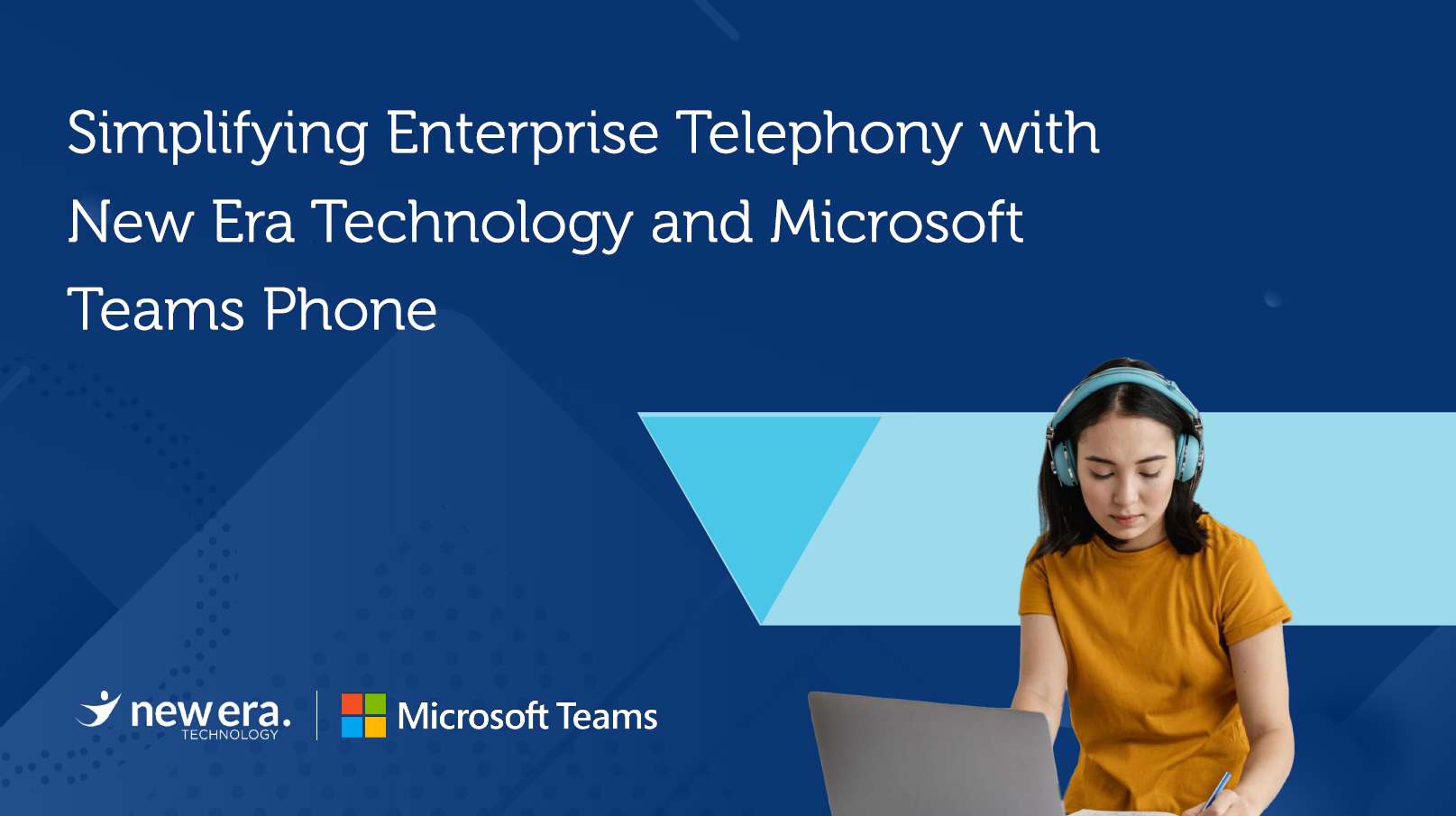 Simplify Your Telephony with New Era and Microsoft Teams Phone
Learn about the latest hybrid workplace trends and how Microsoft Teams Phone enables people to connect in this new world. Download our latest E-book to learn more.
Request a Demo of the Teams Phone Solution
Our local teams are ready to help you, contact us today and see how much money you could save with Microsoft Teams Calling.