Collaboration & Unified
Communications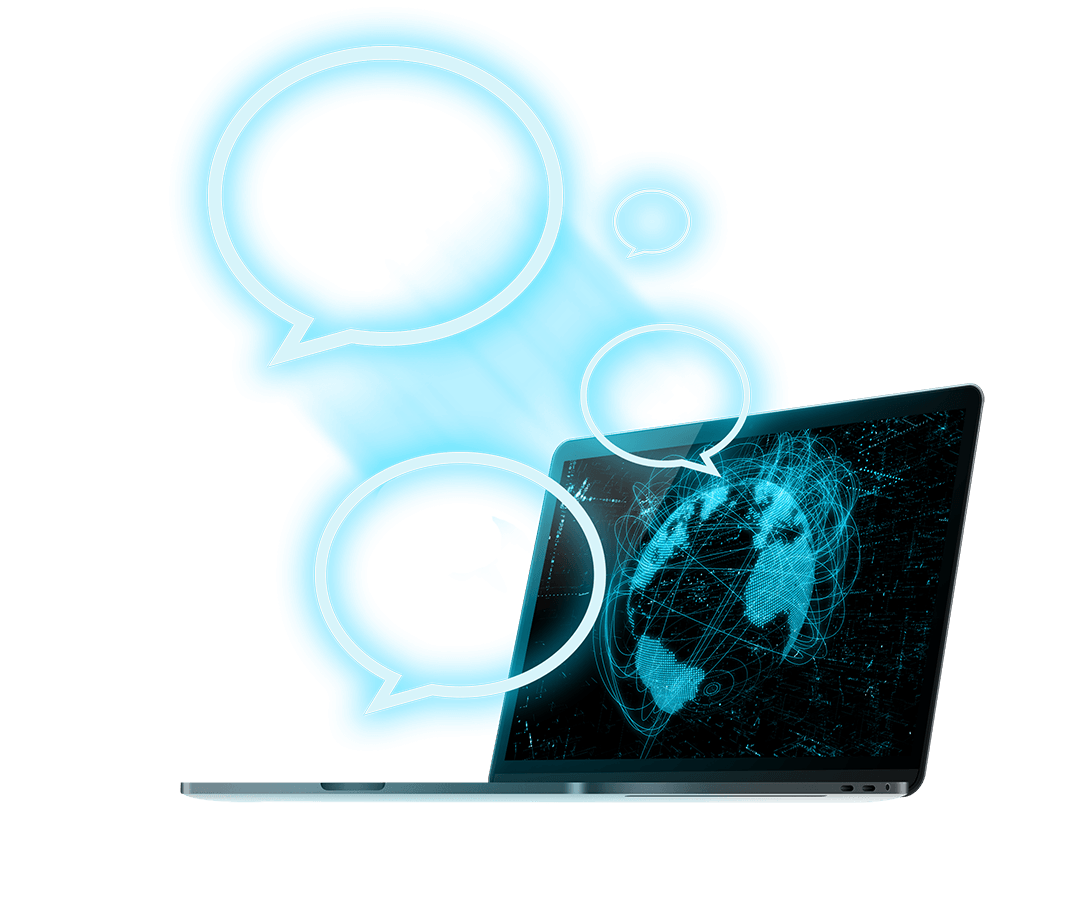 Collaboration & Unified Communications
New Era provides communication solutions that streamline and integrate a vast array of collaboration and UC technologies, including audio visual technology, telephony, audio conferencing, web conferencing, video conferencing, unified messaging, instant messaging, digital signage and more.
Achieve better communication between all levels of an organization
Improve clarity and collaboration by delivering more personalized communications
Save time, drive productivity, and increase interaction and engagement
Improve responsiveness and teamwork by facilitating faster access to experts and information
Explore
Achieve Business Outcomes with New Era Collaboration and Unified Communications Solutions.
Contact Center
Achieve long-term, positive engagement with customers through an omnichannel contact center that allows your agents to interact with customers over several communication channels. Seamlessly connect communication touch points like voice, email, and text to arm your agents with the information they need to deliver a truly personalized customer service experience.
Unified Communications & Collaboration
New Era offers secure and reliable messaging and presence solutions that provide your users the mobility to stay connected with contacts inside and outside of your organization through instant messaging, voice and video calls, voice messaging, desktop sharing, conferencing, and more. Control user access to applications and services through mobile management policies to keep your organization secure and users focused.
Large Venue / Pro Audio
New Era provides integrated communications solutions to support large venue projects. Our expertise in this area includes large entertainment and sports venues, auditoriums, and gymnasiums — any venue in which audio, audio-video, security (including fire alarms and CCTV), mass communications, and paging are needed. Our solutions are designed to immerse visitors in the ultimate user experience.
Healthcare Communications
Improve communications, workflow and staff efficiencies with solutions such as nurse/patient communications, staff, asset, and patient tracking technologies. New Era can provide a variety of technologies and services that enhance patient care experiences.
Video Walls
New Era can help you create beautiful, engaging video wall solutions that showcase your message and engage your audience in a direct and impactful way. Create customized information systems, designed to entertain, guide, or inform visitors.
Video Communication
New Era offers a suite of collaboration tools that includes high definition video conferencing and supports a variety of communication and collaboration goals. Our services enable organizations to meet via video conferencing and even interaction through telepresence technologies.
Digital Signage
New Era can help your organization stay informed and help deliver more personalized communications with our digital signage solutions. Paired with New Era's digital signage service you can streamline the presentation of a diverse collection of video formats.
Partner with New Era Technology
We deliver solutions that are rooted in collaboration and innovation to provide creative solutions using the best technologies for our customers.
Diverse portfolio of technology projects with intricate designs and system integration across varied industries
120+ engineers and technicians certified by leading technology manufacturers and professional industry organizations, including Cisco, Extreme Networks, AVIXA, Hewlett-Packard Aruba, Avaya, and many others
Over 25 years of experience in the planning, design and implementation of complex solutions
Access to our highly experienced support team and our 24/7 Network Operations Center
Meet with an Expert
Our team of experts will engage with you to develop a strategy that turns your goals and objectives into reality by crafting a solution that is right for your organization.