Managed ICT Services
Increase the Efficiency of Your IT With A

 Managed Service Provider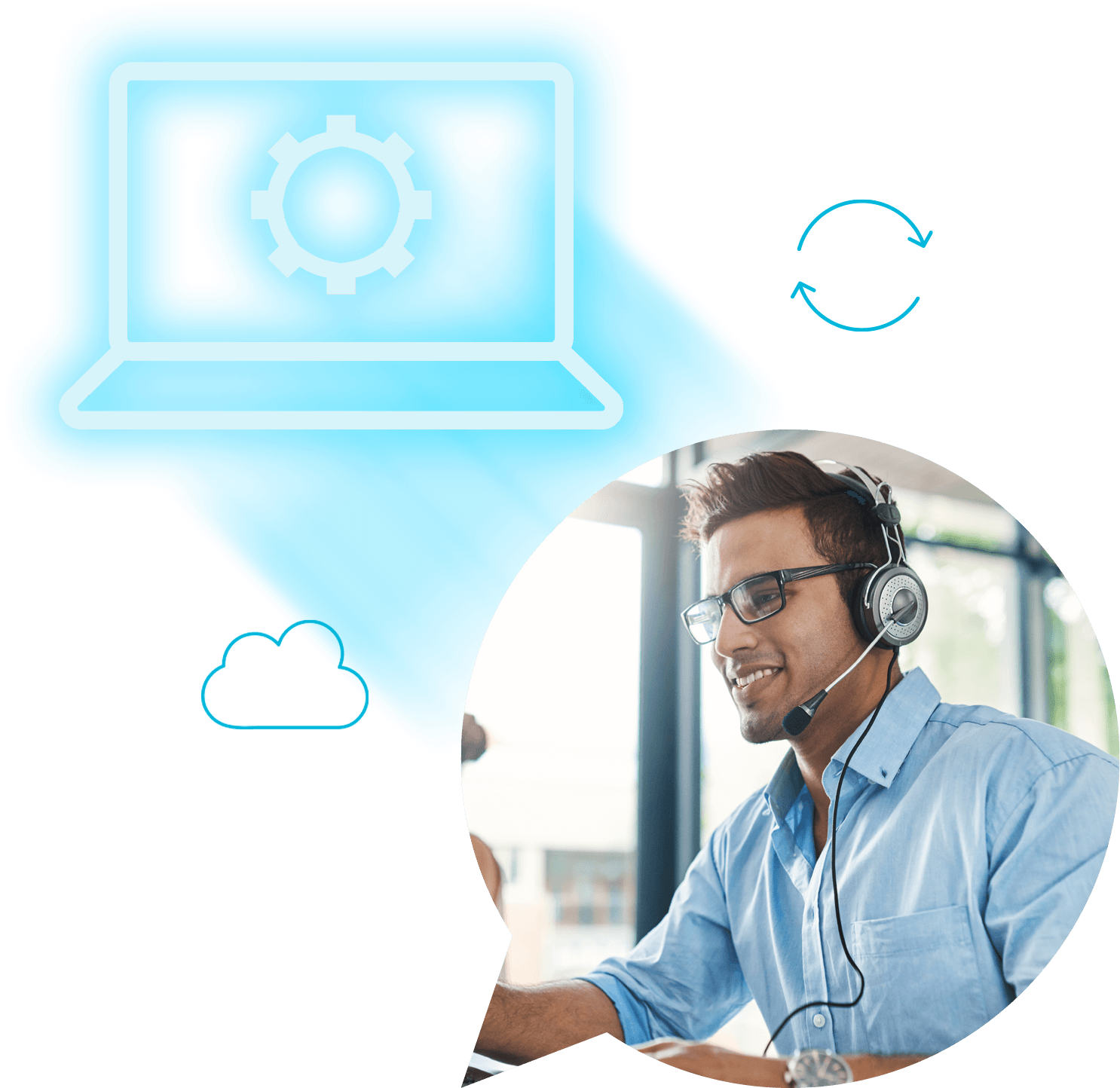 Managed ICT Services For Businesses
Manage your costs and ensure your business operations run smoothly with a New Era Managed Service.
Minimise the pressure on your internal team and leverage our team of engineers and technicians. New Era Technology provides a wide range of services for small, medium and enterprise-sized businesses, allowing you to scale your IT services as needed.
You'll gain access to experienced support technicians and engineers when you need them, for a fraction of what it would cost to expand your team.
Managed ICT Services for Schools
Enable the best possible teaching and learning with specialised technology services for primary and secondary schools.
New Era Technology has tried and tested managed services for schools and education-related organisations.
Our services not only make sense from an efficiency point of view but are focused on supporting next-generation learning.
New Era's Managed ICT at a Glance
1200+ managed services customers
1956+ servers proactively monitored
1.7m+ issues resolved
150+ qualified technicians
We look at New Era's support team as part of our Whanau, they understand our needs, respect our values and work within our constraints to deliver the best possible outcomes.
Principal
Viscount Primary School
We have built a highly professional and friendly relationship with New Era. Their commitment, support and encouragement to our school has been just awesome. The help desk has always been readily available to assist us when needed and the onsite technicians we have are just amazing.
Principal's PA
Bay of Islands College
One of the key reasons we like New Era is that they give us good advice, not sales pitches.
Deputy Principal
Aorere College
The tech team from New Era Technology has been absolutely essential for all of our ICT initiatives.
Principal
Viscount Primary School
We trust their (New Era's) advice…Their team is knowledgeable, Judi is up on the latest technology and their help desk is always responsive. Plus they always provide a range of options with the pros and cons of each.
Operations Manager
Mangere College
New Era Technology has been a tremendous asset as we continue our digital transformation.
Principal
Manchester Street School
Lead ICT Teachers, together with New Era IT and Microsoft Educator Mr John Phelps, have mentored colleagues and provided a well–developed programme for professional development training on specific aspects of technology for the last three years.
Director ICT
De La Salle College
We have a pretty good understanding of the ICT resources we need to support the modern school environment, but we are not specialists by any means. This is why we value New Era's advice, assistance and hands–on support. They take care of the day–to–day network issues so that wecan focus on our students, teaching and planning for the future.
Teacher
Viscount Primary School
I want to say a big thank you to New Era for the smooth transition from server to the cloud. Alistair did a fine job of overseeing the operation and communicating clearly with us throughout the process. Your staff were obliging and helpful at all times. I am impressed with how smoothly things went and the fact that we experienced no disruption or problems.
Principal
Allenvale School
New Era's full-time on-site system support specialist backs upour almost full time (30 hours a week) in-house technician. Their skills are complementary. New Era's specialist takes care of the more complex issues that need immediate attention and works closely with staff to ensure that they are using the technology to its maximum benefit. This gives our own in-house technician the opportunity to manage many of the routine buttime-consuming tasks – such as adding and deleting users, patches, configuring PCs and laptops, etc.
Deputy Principal
Aorere College
New Era Technology Managed Services
Achieve Peace of Mind with New Era as your MSP
Remote Support
Improve the efficiency and performance of your network technology infrastructure with one of several available service level agreements. Our team is available as you need it for remote support.
On-Site Support
Extend your in-house technology team and cover skills gaps on a short or long term basis with on-site support. New Era's on-site support services provide a cost-effective strategy that results in faster scalability for your business, without compromising your high standards of quality and reliability. We can support your growth initiatives with specialised skill sets on a project basis or by managing day-to-day operations.
IT Managed Services
Improve the efficiency and performance of your network technology infrastructure with one of several available service level agreements. Our team will work with you to determine the breadth of service and level of support you require.
Secure and manage a multitude of devices, reduce operational costs, and simplify the complexities associated with security solutions. New Era provides security solutions as a managed service, including firewalls, anti-virus, data encryption, back-up and disaster recovery.  
Managed Voice Solutions
New Era's managed telephony solutions enable users to seamlessly place and receive calls, in and outside of their organisation, from any phone or device in the world. 
Guidance and Advice
As part of our managed service agreements, we are your IT consultants. We give you the guidance you need including system reviews, issue or improvement identification, and strategic plan development to improve your technology infrastructure.
Reporting
Our team provide regular reporting as part of the managed services agreement. Gain insights into your IT infrastructure so that you can make smarter decisions for your business operations.
Explore
Not yet sure which solution would be the best fit? Let us help you explore the available options and find the right solution. 
Assess
Need to understand how a new solution will work in your school's ICT environment? We'll assess your current situation and find a solution that works.
Quote
Ready to get started? Request a quote and a member of our team will tailor a solution that works for you at the best possible price. 
Organise a time with an expert
Reach out to our team to chat about your technology support and managed ICT service requirements.