Collaboration and Unified Communications
Facilitate modern workplaces with world-class Collaboration and Unified Communication services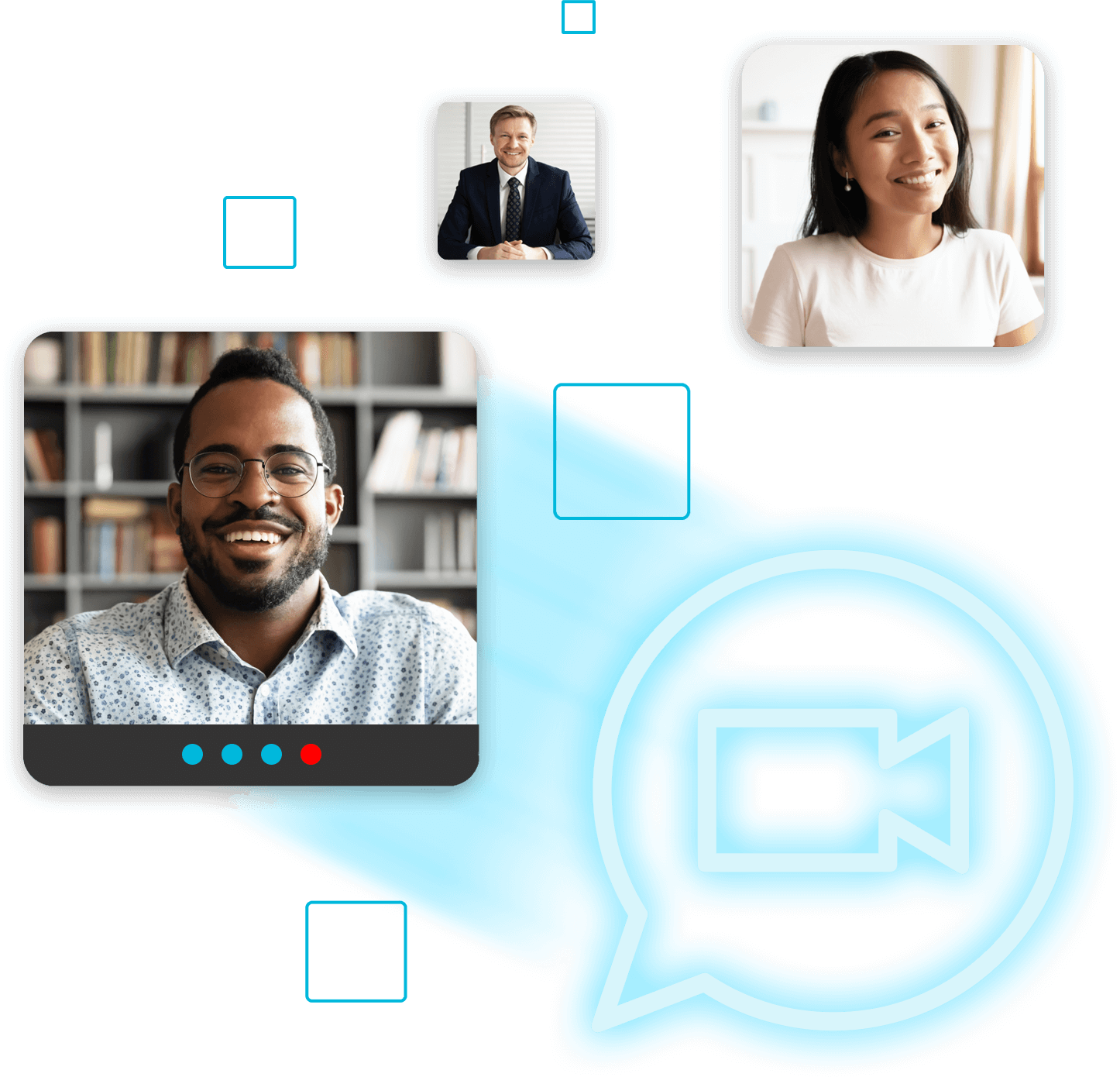 Reliable, scalable and secure audiovisual, communication and video collaboration solutions
We can offer a complete end-to-end managed service for your entire unified collaboration environment. By empowering organisations to support their users from any location and device, we help drive productivity and achieve better business outcomes, ensuring users get the very best collaboration experience enabling them to operate effectively regardless of whether they sit on-site or remote.
Our vendor–agnostic approach allows us to integrate and manage multiple vendors and collaboration technologies.
Our outcome-led approach allows us to design and build best-in-class video conferencing, collaboration and communication solutions. Our solutions provide high-quality video conferencing communication in full HD, which are flexible and can easily be scaled to meet changing requirements, irrespective of your chosen platform.
Your solution will be tailored to your enterprise's unique requirements and can be designed to work with your legacy platforms and hardware, helping you to manage costs and see ROI on your investment.
We work closely with you to gain an in-depth understanding of your desired outcomes and workflows, allowing us to design, build and support reliable, secure and easy-to-use video conferencing and collaboration solutions , which drive productivity and efficiency.
But our work doesn't end there, we work closely with our customers with regular service reviews to ensure ongoing success through evolution and growth and support you on every step of your collaboration journey.
Hybrid working: Allows users to securely and efficiently connect and communicate from any device or location.
Business efficiencies: Increases reliability and reduces operational costs via improved service standards and the need for on-site IT support resources.
Integration and interoperability of multi-vendor technology: Gives organisations the ability to use multiple vendors for collaboration technology through a single SLA with New Era Technology.
Remote management of services: Supports organisations with several office and site locations. 
New Era Unified Communications Solutions
Boost Productivity with Unified Communications
New Era's Voice Over Internet Protocol (VoIP) and telephony solutions enable users to seamlessly place and receive calls, in and outside of their organisation, from any phone or device in the world. 
New Era's end-to-end AV and video collaboration management service. Our experts manage and monitor your AV and UC systems to prevent system failures and outages and improve your system reliability. Powered by our expert 24×7 helpdesk, our managed service allows organisations to enjoy the full benefits of their AV and video conference technology with increased reliability, access to support and cost savings.
AV Systems, Room Design and Integration
Our clients benefit from our holistic approach to audiovisual infrastructure. From boardrooms, meeting rooms, and huddle spaces, to large venue projects, our engineers and AV experts work directly with clients to create fully immersive bespoke meeting spaces that balance architectural form, system function, flexibility and budgetary requirements. Ensure important meetings and presentations are easy to set up and join by external users, no matter the device or platform.
New Era Technology's UC solutions include digital signage and IPTV for a range of different industries, including education and accommodation. Streamline your communication with our solutions designed to entertain, guide or inform your customers and visitors. 
Virtual Meeting Rooms
Our meeting services let users connect securely from any device and location, offering quick and easy access to video meetings, whilst enabling organisations to enjoy the full benefits of their video communication technology.
New Era are a trusted member of the Meeting Rooms Partner Program (MRPP). This means we are trusted by Microsoft to deploy, configure and manage Microsoft Teams Rooms.
UC Professional Services
Our Video Collaboration experts help organisations shape their lifecycle strategy and implement video collaboration solutions. We help deliver a mutually beneficial customer strategy based on real-world experience.
Why Partner with New Era Technology?
We have a proven and trusted solution demonstrated through our global install base and highly satisfied customers.
Our team's depth of knowledge and experience in AV, UC and Managed Services allows us to provide the best collaboration experience in the market.
We have global partners and locations, allowing us to support local and international projects.
New Era Technology's collaboration team were engaged in the project to design, supply, install and configure Xero's audiovisual solution.

The frequency of shareholder, supplier and external client video conferencing meetings required a high calibre of audio to facilitate excellent communication.

New Era Technology worked to bring to life Vodafone's vision of a wireless-enabled, voice and video aware, and simple yet intuitive user interfaced building.
Organise a Time With an Expert
Reach out to our team to chat about your collaboration and unified communications needs.