Unified Collaboration
Support modern workplaces with a New Era Collaboration and Audio Visual Solution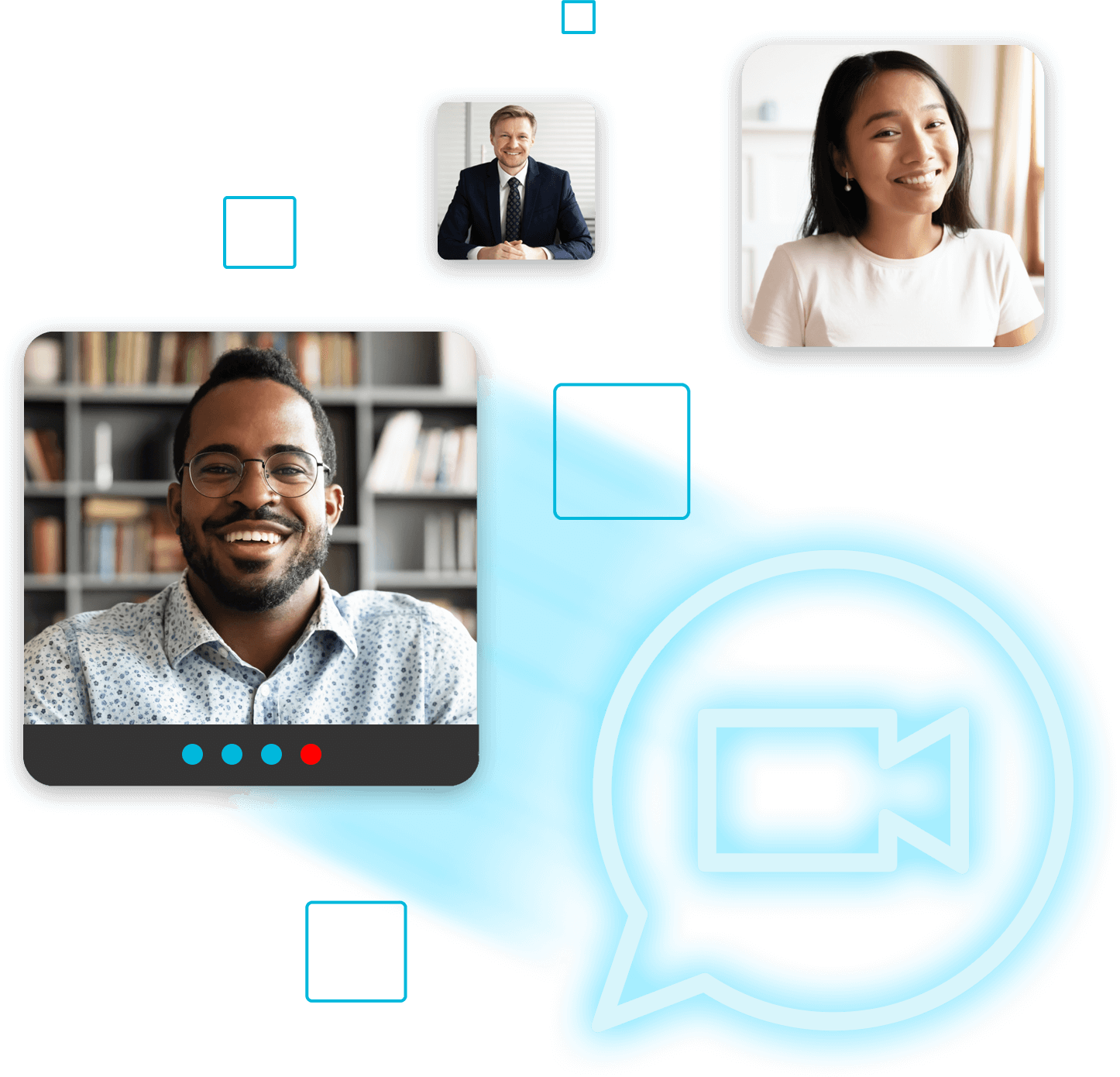 Reliable, scalable and secure audiovisual and collaboration solutions
New Era Technology are experts in delivering and supporting modern workspace collaboration and conference solutions.
Our services and solutions streamline and integrate a vast array of communication and UC technologies, including audio-visual technology, telephony, audio conferencing, web conferencing, video conferencing, unified messaging, IP TV, digital signage and more.
Our services for audiovisual (AV) and unified collaboration (UC) include:
The design, installation, programming of our solutions
Training
Remote support and ongoing technical assistance in the form of a managed service
Managed audio-visual and video conferencing services to match your business needs
Internal meeting space solutions for the secure, confidential and streamlined sharing of information and ideas.
Empower your teams to work, communicate and collaborate easily, from anywhere in the world.
Reduce travel costs, drive productivity and increase engagement with staff and other stakeholders.
Video conferencing solutions for your boardroom, meeting rooms or huddle spaces to connect you with experts, colleagues, partners and clients across your city, country or the world.
Improve responsiveness and teamwork by facilitating faster access to experts and information.
Create flexible meeting spaces, which let you connect seamlessly, regardless of platform location or device.
New Era Collaboration Solutions
Boost Productivity New Era Collaboration and Unified Communications Solutions
New Era Technology's UC solutions include IPTV and digital signage for a range of different industries, including education and accommodation. Streamline your communication with our solutions designed to entertain, guide or inform your customers and visitors. 
New Era Technology offers a suite of collaboration tools that includes high definition video conferencing, collaboration technology and telephony. Our services enable organisations to stay connected via instant messaging, voice calls, video calls, desktop sharing, video conferencing and more.
Systems and Room Integration
Our clients benefit from our holistic approach to audiovisual infrastructure – from concept and design services through to installation, programming and customisation, to training, remote management and ongoing support of both our audiovisual and video conferencing solutions. Ensure important meetings and presentations are easy to set up and join by external users, no matter the device or platform they are using.
Service Desk Managed Service
Rely on New Era's managed services to remotely manage and monitor your AV and UC systems and prevent equipment failures or system outages during important meetings. Support is always just a phone or video call away. New Era Technology's Service and Maintenance program is designed to ensure the longevity of your AV system and quickly resolve operational issues.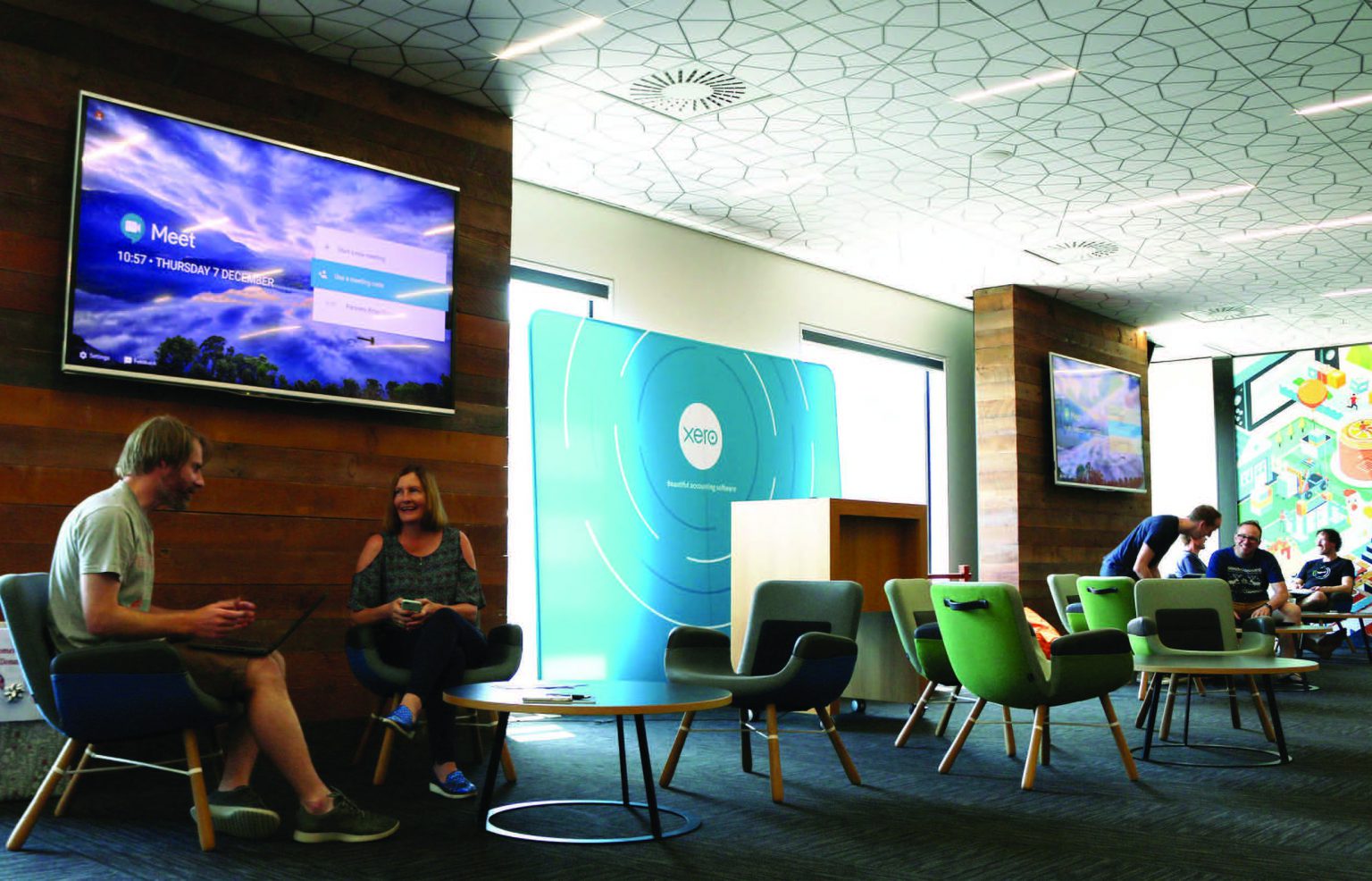 New Era Technology's collaboration team were engaged in the project to design, supply, install and configure Xero's audiovisual solution.

The frequency of shareholder, supplier and external client video conferencing meetings required a high calibre of audio to facilitate excellent communication.

New Era Technology worked to bring to life Vodafone's vision of a wireless-enabled, voice and video aware, and simple yet intuitive user interfaced building.
Organise a time with a UC AV expert
Reach out to our team to chat about your collaboration and unified communications needs.
Our Collaboration Partners