Our Company
Our core values are built on being a community, acting with integrity, and being agile and committed.
New Era Technology works with customers in New Zealand and across the world as a trusted technology adviser.
Often a single project leads to a long-lasting partnership where we have the continued privilege of helping our customers deliver valuable technology solutions that improve efficiencies and experiences to their employees and customers.
Office Locations
New Era is a global technology solutions provider.
With offices around the world, in New Zealand, Australia, the Americas and the UK, New Era Technology is ready to help anytime, anywhere no matter the size or scale of your technology needs. New Era Technology
Our Stats
New Era Technology has an extensive team of Engineers, Designers, Installers, Technicians, and Sales Professionals, all of whom provide hands-on collaborative consultation backed by deep industry training and certification. From concept and implementation, to training and service, we work in partnership with our customers to meet their goals.
More than 14,500 customers
Over 25 years' experience in education
4,500+ Employees
200+ NZ Employees
80+ Offices Worldwide
10 Offices Nationwide
New Zealand's Unified Collaboration and Education IT Solution Specialists
Across education, from students and teachers to ICT managers, New Era Technology empowers educational organisations to bring the digital education revolution to life.
Our Unified Collaboration Division are experts in designing, delivering and maintaining AV and UC solutions to a range of corporate, not-for-profit and Government clients.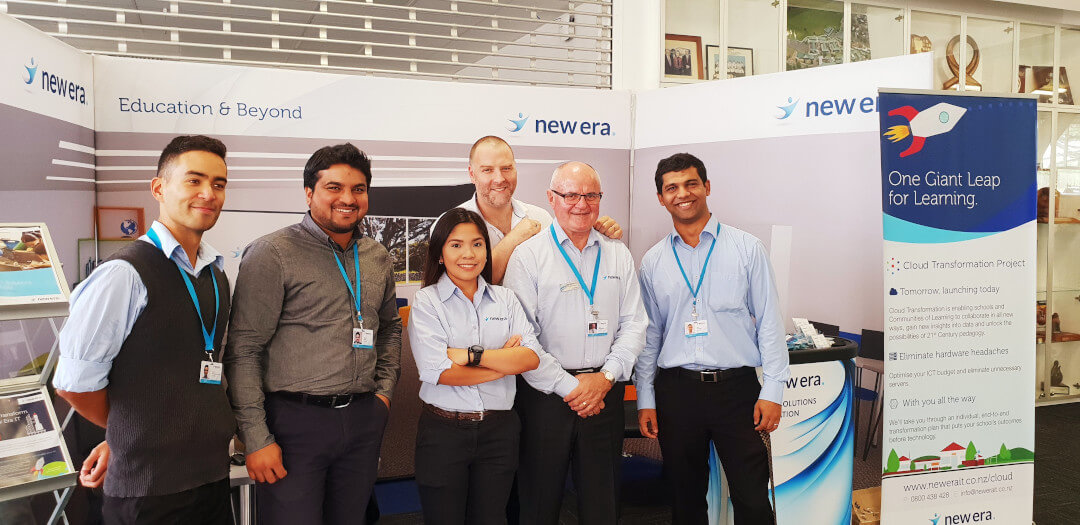 Careers
Ready to work in a growth oriented, high-tech environment?
If you are looking for a new challenge this year take a look at our current opportunities to join a company that promotes personal and professional development.
Partnerships
Become part of New Era's network.
New Era partners with many of the best manufacturers in the industry to provide innovative end-to-end solutions to our customers.