Our stats
New Era Technology New Zealand is part of the Global New Era Technology family
More than 8,000 customers
Over 25 years' experience
New Zealand's Education Solutions Leader
Across education, from students and teachers to ICT managers, New Era Technology empowers educational organisations to bring the digital education revolution to life.
Back in 1996, we set out to become recognised as New Zealand's leader in the delivery of next-generation education solutions. Our vision was to be the partner of choice for primary, secondary & tertiary education providers as well as the Ministry of Education working to enhance student achievement and promote new models of learning.
It's been quite a journey, one that has taken us from a small education services provider to the largest integrated education solutions and services company in NZ. Following our merger with Editure in 2011, New Era Technology now spans across New Zealand, Australia, the United Kingdom and the United States, and brings unparalleled global and local understanding of educational ICT solutions to our customers.
Today more than two million educators, students and parents globally trust New Era's ICT and professional development solutions to enhance and achieve their education experiences and goals. With more than 200 employees in NZ and 1600 globally, it is New Era's knowledge and understanding of the education environment along with its vast experience in state-of-the-art, high quality ICT solutions that allows New Era to stand out from the competition.
Like our customers we're excited about the power and possibilities of technology, the evolution of new devices, platforms and curriculum, and the potential of today's students to become tomorrow's leaders.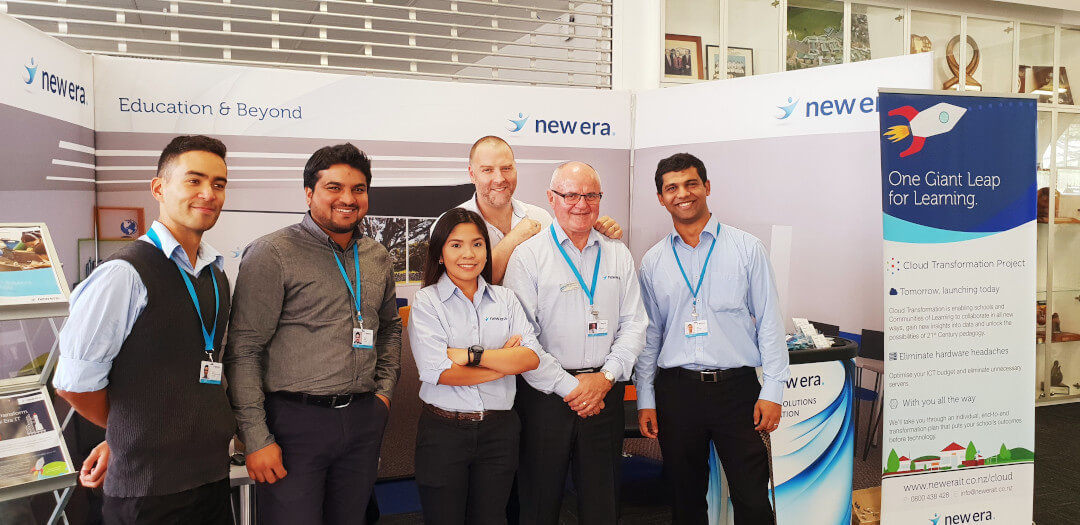 Careers
Ready to work in a growth oriented, high-tech environment?
If you are looking for a new challenge this year take a look at our current opportunities to join a company that promotes personal and professional development.
Partnerships
Become part of New Era's network.
New Era partners with many of the best manufacturers in the industry to provide innovative end-to-end solutions to our customers.