Digital Signage
Cloud digital signage solutions for schools, corporates and enterprise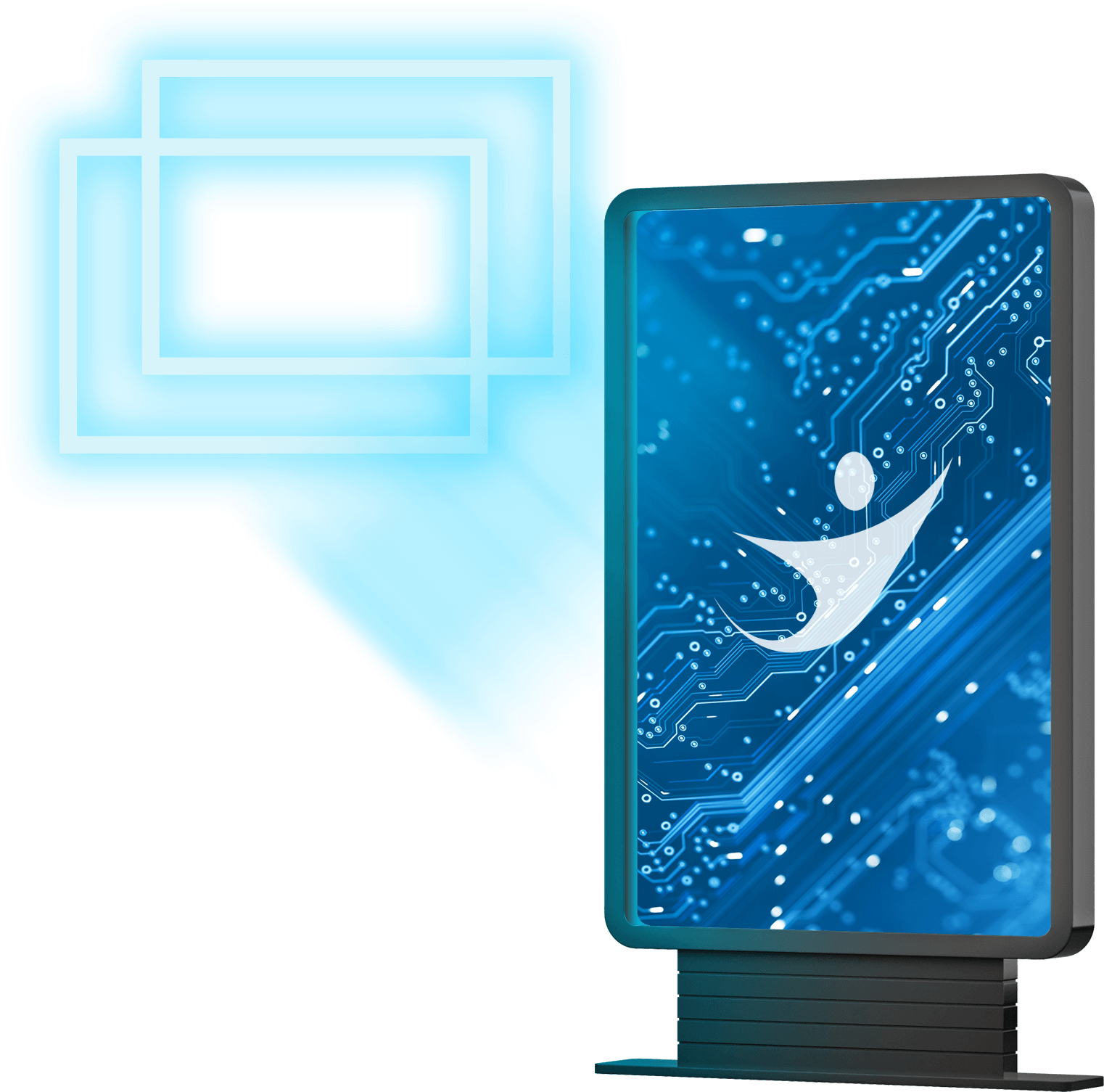 Cloud Digital Signage Platforms
Ensure the timely and efficient delivery of communication with a digital signage solution. 
We have cloud-based digital signage solutions for primary and high schools, tertiary education institutions, small-medium sized businesses and also enterprise organisations. 
Digital Signage Solution for Schools and Education
EduCast is a cloud-based digital signage software that helps you save time, money, and paper. It can be integrated with your student management system to ensure key messages are always being displayed.
Create
Create engaging presentations with a simple drag and drop interface, no coding experience required. Deliver content from your school website, social media or Student Management System.
Manage
Schedule and stream your content to any display, anywhere, any time. Create one-off or recurring schedules for special school events or locations of interest.
Display
Use displays of any type, including touch screens and LED/LCD panels with an agent installed on a Windows 10 PC.
Inform
Ensure your students, staff and community are kept up to date with the latest news and information while at school.
Digital Signage Solution for corporate and enterprise
We have a range of solutions to suit your organisation's size and industry. 
Digital signage
Allows the delivery of advertising, customer communication and other information to screens situated in your office, site or venue.
IPTV
AV and IT solutions for enterprise delivery of communication across a range of digital screens.
Organise a time with an expert
Reach out to our team to chat about your digital signage needs.