Imagine removing the hassle of maintaining and updating systems, allowing time for you to focus on your business. When you switch from On-premise to cloud-hosted  technology, you're doing just that. Let's walk through the differences between the two and why your organization should consider switching to the cloud.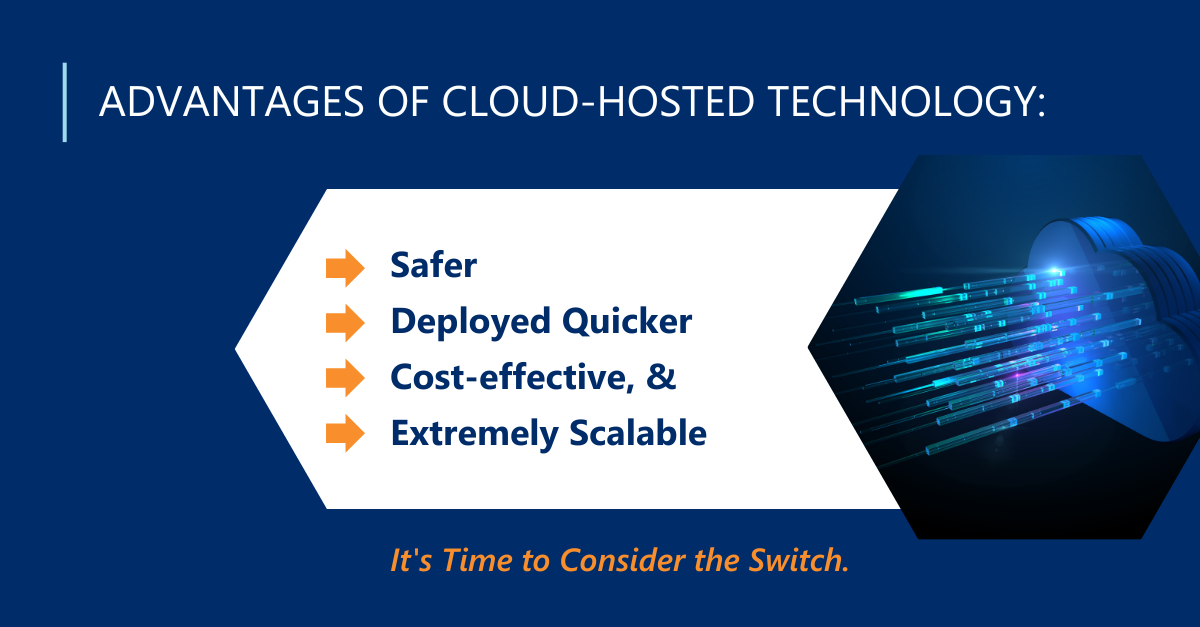 What is On-premise Technology?
On-premise technology (Commonly referred to as on-prem) is infrastructure that is installed and maintained within an organization's physical space, such as data centers or servers. You are responsible for patching, servicing hardware, and other items related to the care and feeding of the environment.
What is Cloud-Hosted Technology?
Cloud technologies are services or applications hosted in globally accessible data centers that allow your organization to access the resources no matter where they're physically located. By using a cloud-hosted provider, like New Era Technology,  you can offload the security, infrastructure costs, and maintenance of these services for you, removing the hassle.
Advantages of Cloud-Hosted Technology
Cloud and on-premises deployments both run applications, but there are many advantages of cloud-hosted technology compared to on-premise. At a glance, opting for the cloud Is safer, deployed quicker, is cost-effective, and is extremely scalable. Cloud-hosting also offers accessibility and flexibility by enabling users to access there information from virtually anywhere with an internet connection.
Although on-premise can provide more granular  control, over time it becomes very expensive and requires a lot of maintenance from organizations. By switching to the cloud, organizations can adopt a subscription or usage-based pricing model. The cloud also doesn't require physical hardware, which becomes cost-effective by eliminating the need to invest and maintain their own infrastructure.
Interested in switching to the cloud? Talk to one of our experts today.