Cybersecurity breaches are steadily increasing, with malicious hackers exploiting vulnerabilities even in the best-protected enterprises. For instance, MOVEit-a, a secure file transfer software widely used by many leading organizations worldwide, was prone to a cybersecurity attack in 2023. The attack comprised the sensitive data of some of its biggest clients with state-of-art security measures and protocols. Hackers had threatened to expose the confidential data, with the extent of the breach still being analyzed.
Such attacks erode customers' trust while transacting with a business and have profound implications on its brand reputation and market value. It doesn't matter if you are running an individual organization or a conglomerate- all are vulnerable to cybercrime unless they have proper defenses.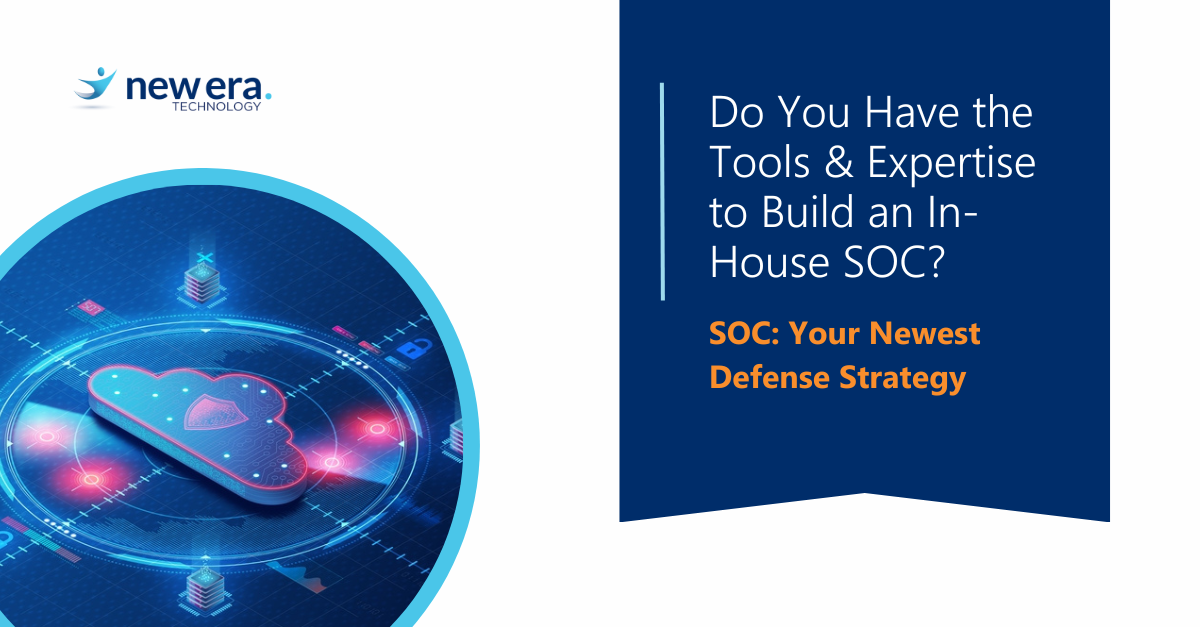 Does Your Business Need a Security Operation Center (SOC)?
If you are a business owner, you can also be a victim of cyberattacks unless you improve your security posture. The fast-paced way in which hackers continuously work to exploit vulnerabilities in security systems and business networks needs aggressive measures to protect, identify, mitigate, and remodel your existing defense mechanism. You have a choice of having a dedicated Security Operations Center to consolidate your security measures in a unified manner or having an external service provider take care of all your security aspects: across networks, applications, storage infrastructure, and in fact, all your entire digital operations.
What is a Security Operation Center?
A SOC follows a Security Information and Event Management (SIEM) system, which provides an aggregated and actionable view of all the security tools and services across the organization. The system enables security analysts to constantly monitor, track, detect, resolve, and enhance security measures across the organization. Typical SOC activities include security and vulnerability assessments, penetration testing exercises, compliance and governance checks, and threat detection and response-all with regular optimization. As information and data security evolves from an IT problem to an overall organizational concern, business leaders must assess if they can commit the time and resources to take this next step in cybersecurity. If you want to build a robust Security Operations Center (SOC), here are a few aspects you must consider before moving.
Do you have the tools and expertise to build an in-house SOC?
Building a SOC is no small task; if you don't have the necessary tools to implement it properly, you may need to consider outsourcing it. Your Security Operations Center will require several levels of technology and equipment, including network monitoring tools, alert systems, advanced firewalls, intrusion detection systems, and the latest incident response protocols, to name a few. Either you have these tools or technologies in place, or you must consider external assistance to build an effective in-house SOC.
Do you have the right staff in place for a SOC?
If you have the necessary tools and technology in place, your next requirement to consider is whether or not you have the right people available to move forward. It doesn't matter how advanced your technology is; without good people to manage it, your security operation center will not be fully efficient. With a SOC requiring no laxity in its operations, having a skilled in-house team of security professionals, networking experts, and ethical hackers, amongst others, is critical. Each of these roles is important for your SOC to function properly. Therefore, you must determine if your current staff can cover these positions. If not, can you afford to hire the additional required staff?
Does your business handle 24/7 data monitoring?
Every company handles sensitive information across all business functions and industry verticals. You need to protect your company's and customers' data, and for that, you must be sure that the proper level of cybersecurity is in place. If you build an in-house SOC, do you have the required resources 24 hours a day, seven days a week, 365 days a year?
Being a SOC resource is a labor-intensive task and cannot be compromised, as it undermines the efficiency of your security operations. Alert fatigue is real and can lead to errors or lapses in security. It can also lead to losing good people who get burned out from the constant grind.
Do you have money in the budget to build a SOC?
As with any capital business project, budget plays a key role in deciding whether or not to move forward, and it's no different when deciding to build a Security Operations Center. It would be best if you weighed several factors when making this decision. There will be expenses for equipment, human expertise, and the tools needed to create the SOC.
You also need to factor in the cost of staff to manage and run the SOC and the level of security required. Lastly, it would help if you determined the cost of responding to threats and implementing additional security enhancements to prevent further attacks. If your SOC budget is inadequate, you may have to adjust your plans or consider outsourcing your SOC implementation.
Is Your Cybersecurity Up to Par?
Cybersecurity is the most critical function of today's businesses. The need to be aggressively defensive and quickly responsive is of paramount importance. You cannot keep your company's and your clients' private information safe without having the proper security measures in place.
For many enterprises and organizations, the move to a full-time Security Operation Center is the right call. It may not be for others, owing to a host of factors as outlined above. If you want to learn more about Security Operation Centers or other cybersecurity options available to your company, don't hesitate to contact us for more information.