The Modern School Campus
Unlock Your School's Potential with Integrated Technology Solutions!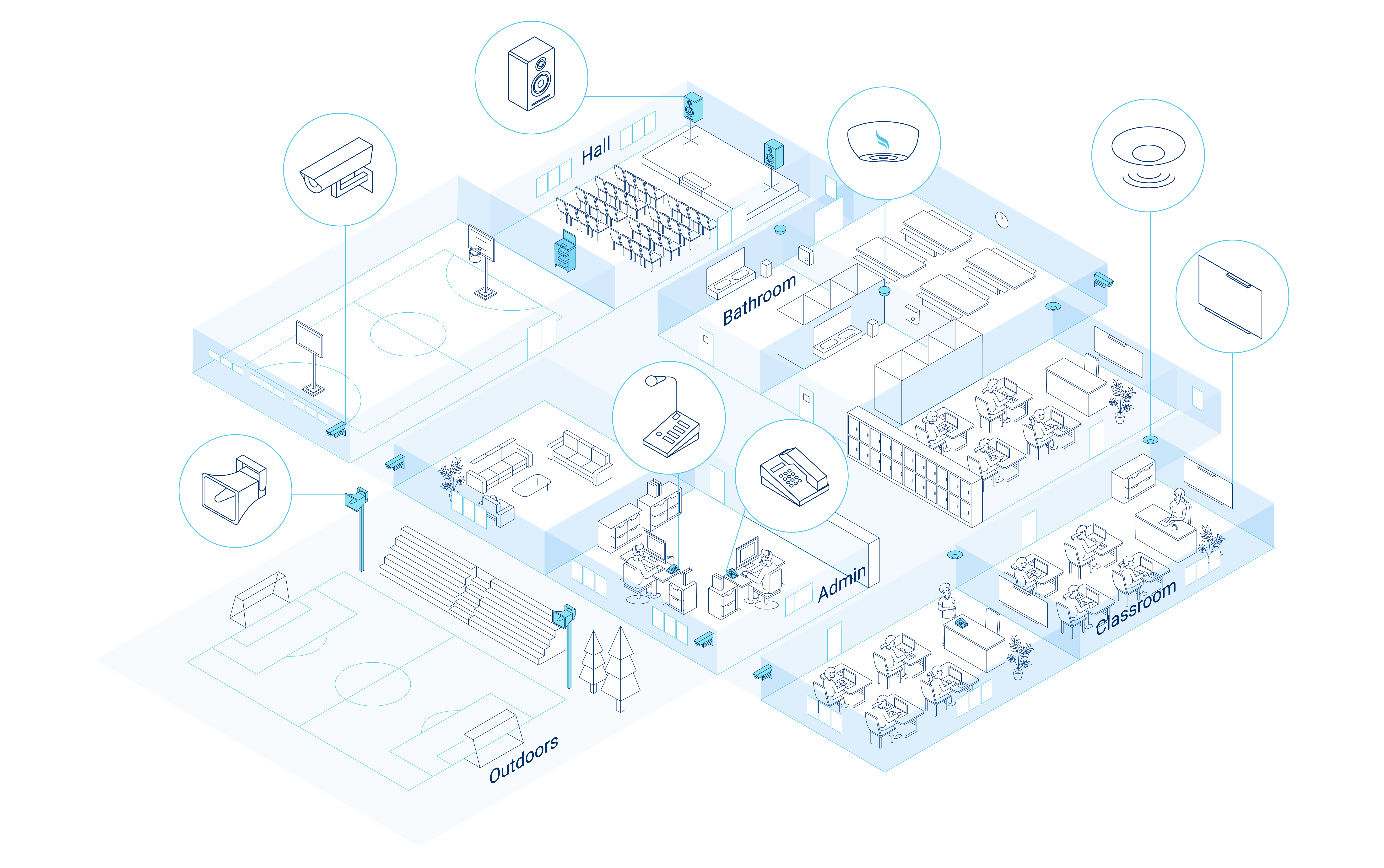 The Future of Education: Embracing the Modern School Campus
As the world races forward with ever-advancing technology, we believe it's time for schools to break free from traditional boundaries. Embracing these technological innovations can transform your school campus into a modern learning hub.
At New Era, we are committed to helping schools increase efficiency and engagement by integrating cutting-edge technology. Our comprehensive technology solutions include captivating interactive screens that foster active learning, PA/bell systems to increase engagement and efficiency; as well as, advanced security cameras and environmental sensors that ensure a safe and secure environment for everyone.
Let Our Experts Guide You:
As IT specialists in the education industry, our team at New Era Technology are experienced in guiding you through the best IT/technology solutions for your school's needs. From consultation to implementation and beyond, we provide expert support and training to ensure a seamless transition and successful adoption of our solutions.
Request a Consultation Today:
Ready to embrace the future of education? Request a consultation with our team to explore how our integrated technology solutions can transform your school campus.
Technology Solutions
New Era Technology brings a diverse range of services and cutting-edge solutions to transform your campus into a dynamic and innovative learning environment.
Below are a few solutions we offer that can elevate your school campus and improve overall efficiency and safety for your school.
New Era provides PA/bell system solutions that enhance the communication and productivity of your school. Our advanced PA/bell system solution is reliable, and flexible, and can be integrated into other systems such as security cameras and VoIP systems. You can customise your bell schedules, announcements and emergency alerts from any device, anywhere. With features like Live Paging, Pre-Recorded Messages, and Zone Control, you can deliver clear and consistent messages to your staff and students, improving the efficiency and safety of your school.
Video Surveillance
New Era offers video surveillance solutions that secure the safety of your people and school. Our powerful video security solution is smart, secure and easy to manage. There are no NVRs or Servers onsite – everything is powered by the cloud, which means you save on hardware. With features like Motion Detection, People Analytics, and Vehicle Analytics, users can quickly search across their school campus to find relevant footage, eliminating the need to scrub through incidents manually.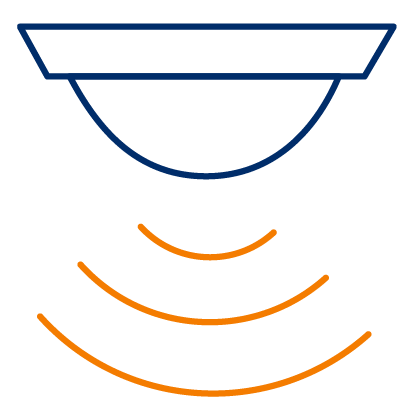 Environmental Sensors
Ensure your school is not at risk with New Era's environmental sensors solution. Our solution simultaneously measures the air quality, temperature, humidity, motion, and noise with a collection of powerful embedded sensors. 
In addition to monitoring a wide range of environmental changes, the sensor can detect vaping and smoking events. As a result, schools can monitor vaping and smoking behaviour from the software system, making it easy to conduct investigations and implement deterrence measures.
Interactive Screens
Transform your teaching and learning with interactive screens and displays. These screens offer a range of features that are ideal for schools, such as high-resolution displays, touch-sensitive panels, and wireless connectivity.
With the integration of interactive screens into your teaching methodology, you can revolutionise your lessons, making them more engaging, collaborative, and enjoyable. Whether it's showcasing videos, slides, or websites, you can effortlessly write, draw, and erase directly on the screen using your finger or a pen. Moreover, the versatility of these screens allows you to connect them to your laptop, tablet, or smartphone, enabling you to share content with the entire class.
Why Choose New Era Technology for Your School?
Seamless Integration: Say goodbye to managing multiple systems and welcome a cohesive learning ecosystem. Our integrated solutions work together harmoniously, simplifying school operations and streamlining communication for a more efficient campus experience.
Safety and Security: We understand that safety is paramount in any educational setting. Our solutions are tailored to ensure a safe learning environment for students, staff, and visitors.
Expertise: With over 20 years of experience in the education sector, our qualified and experienced team understands the unique needs and challenges of schools. We also partner with leading vendors and suppliers to deliver the best solutions for your school
Proactive Support: Our dedicated team provides prompt assistance with technical issues or queries. We also have a helpdesk available for remote assistance as well.