Prevent Ransomware Attacks on Your School with our Advanced Antivirus Solutions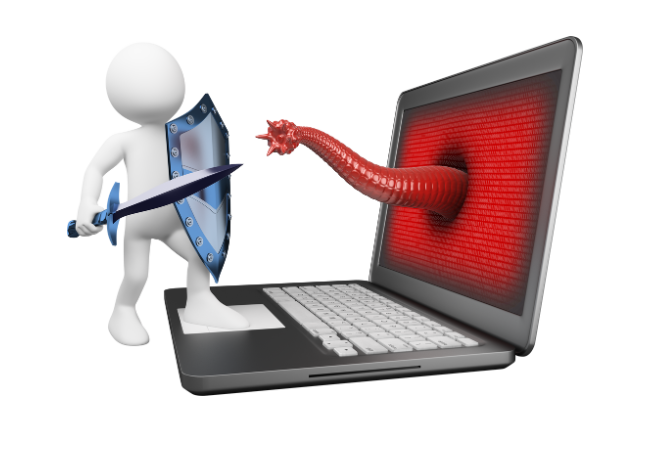 Antivirus Security Solutions
New Era Technology understands the critical importance of protecting your school from ransomware attacks. With the growing cyber threats targeting educational institutions, it is crucial to implement advanced anti-virus solutions that can effectively safeguard your data, operations, and reputation.
Our cutting-edge anti-virus solutions offer proactive prevention, detection, and mitigation of ransomware attacks. Powered by state-of-the-art technology and backed by cybersecurity expertise, our solutions provide robust protection against the evolving threat landscape.
Contact us today to learn if your current antivirus solution is properly protecting your school.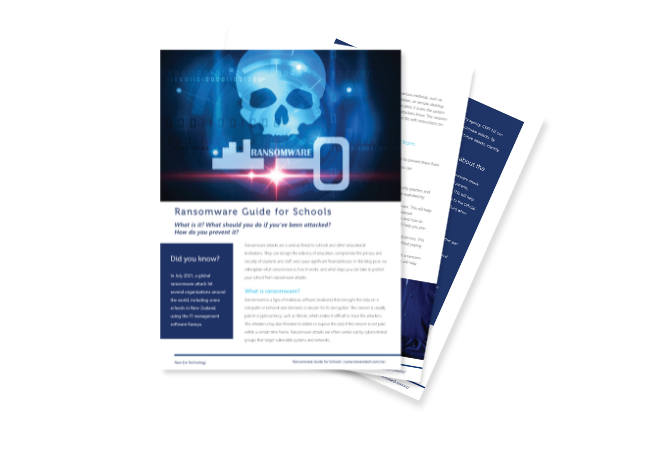 Download our comprehensive schools guide to ransomware
Real-time Threat Detection: Our solutions use advanced algorithms and machine learning to identify and block ransomware threats in real-time.
Multi-layered Defense: We employ anti-exploit, anti-ransomware, and deep learning AI technologies to offer comprehensive protection.
Regular Updates and Patches: Our solutions are regularly updated to keep pace with emerging threats.
User-friendly Interface: Easily deploy, configure, and manage the solutions across your school's network.
Proactive Support: Our dedicated team provides prompt assistance with technical issues or queries.
Other Security Services and Solutions
New Era Technology's security solutions include a range of services including insurance, security risk exercises and the physical and virtual installation of protective products. 
New Era can offer a variety of security services to help you have a peace of mind. Our team's focus is supporting you to protect what you value most.
New Era Technology has developed a program specific to schools and places of education.
Our digital security program includes an audit, report and recommendations for improvement in your school's or university's network security.
New Era Technology provides a range of physical security solutions that integrates under a single, cloud-based software platform.
Speak to a Security Expert
The New Era Technology team can evaluate your current security needs and help you select solutions that support your goals.