Boost Employee Engagement with our Digital Signage Software Solution
Streamline Communications and Drive Engagement with Ease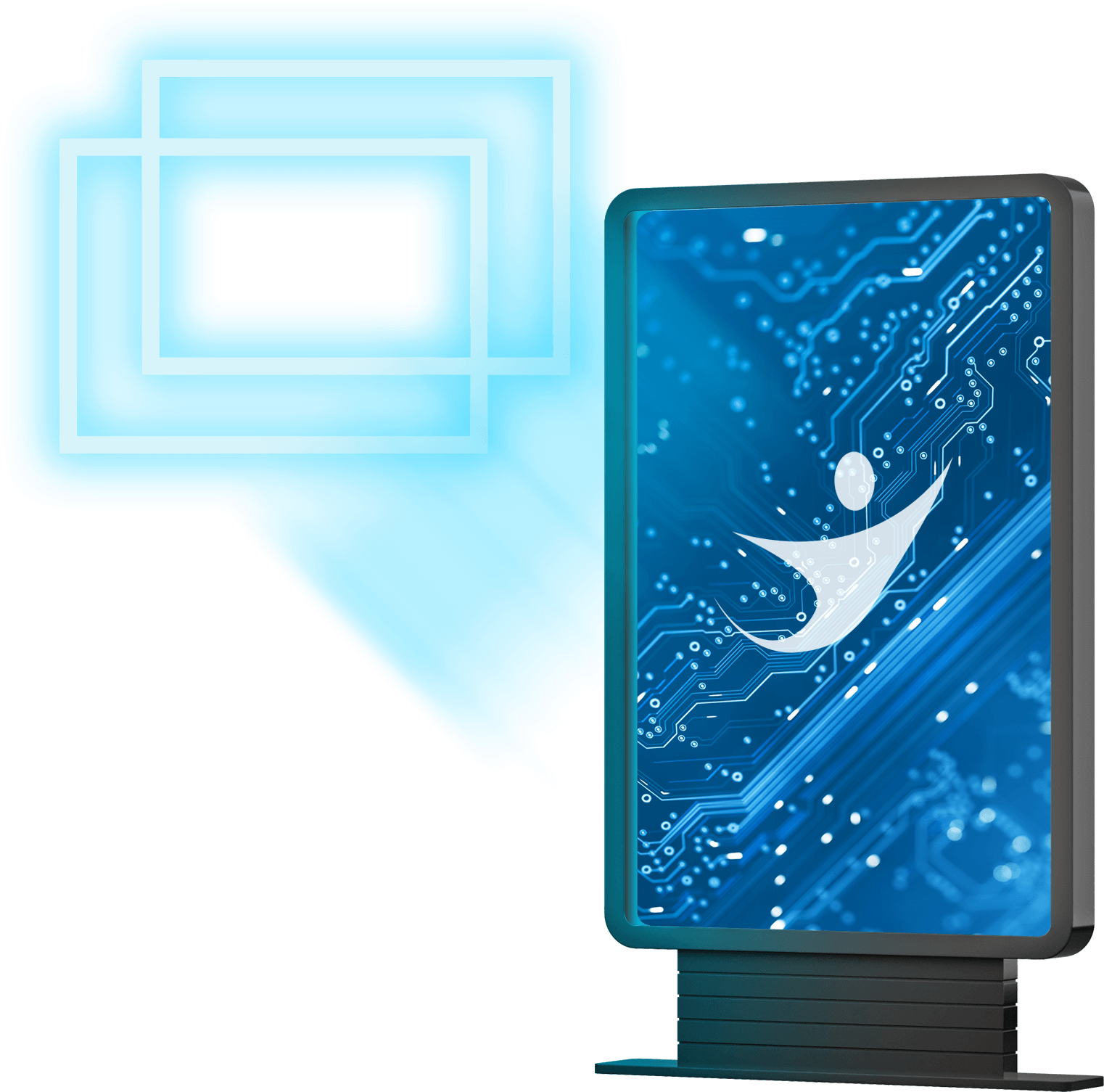 Are you struggling to keep your employees engaged with your company's internal communications? Do you find it challenging to create dynamic and engaging content that resonates with your workforce?
Our digital signage software solution will help you boost employee engagement and improve communication efficiency.
Our solution offers game-changing efficiency for internal communication teams, taking away the hassle and headache of creating lively, engaging content for screens. With a template library, built-in smarts, and workplace integrations, our solution allows your team to focus on the message, not the design.
Digital screens for internal communication are the best one-way communication channel out there. It works well to reach both the non-wired workforce and those who are in the office or work from home. But let's be frank – as effective as your digital signage screens...
read more
Benefits of our digital signage software solution:
Enhance your brand image and drive engagement with your employees
Streamline communications and messaging across multiple locations and screens
Reduce costs associated with traditional print-based messaging
Improve message retention and recall with

pre-load messages which are drip-fed out over time; spaced repetition of messages to promote stronger recall

Customisable to fit your unique needs and objectives
Ready to improve your business's internal communications and drive better results?
Reach out to our team to chat about your digital signage needs.
Learn More - Digital Signage Software